Audiovisual Solutions for Education
At every level of learning, Avidex provides audiovisual and technology integration services to help our education clients reach their instructional goals.
Get Started Now
TECHNOLOGY FOR ENHANCED
LEARNING OUTCOMES
K12 and Higher Education Audiovisual Solutions
Embracing and integrating technology into the classroom and campus creates a more engaging campus environment and helps make learning fun. Technology enhances the learning experience, helps to keep our campuses safe, and encourages collaboration to support the way today's students want to learn. From immersive and hybrid learning classrooms to digital signage and security solutions, Avidex provides audiovisual technology integration services to help you create an engaging and effective educational experience.
CARES, CRRSA, and ARP Covid relief funding may be used to implement applicable solutions.
VIRTUAL & HYBRID LEARNING SOLUTIONS
Keeping Students and Teachers Connected
Create engaging learning experiences with interactive hybrid classroom and online learning solutions to support today's varied learning environments. Integrating easy-to-use and reliable classroom tools such as interactive displays, cameras, and audio solutions brings a consistent "on-campus experience" to in-person and virtual students alike. Capabilities include video conferencing and flexible collaboration tools on your chosen platform whether it's Google Classroom, Microsoft Teams, Zoom, or another platform. We also bring structured cabling and infrastructure expertise and services to ensure your campus technology investments are connected, supported, and optimally running.


Interactive Classroom Displays
Inspire brilliance and enhance the learning experience with captivating visuals, user-friendly collaboration, and simplified management with today's dynamic digital classroom display technology.
Interactive Flat Panel Displays
Interactive Flat Panel Displays deliver a user-friendly and highly engaging collaborative classroom experience. Interactive touchscreen displays combine ultra-high-definition picture quality, intuitive writing experiences, and flexible collaboration tools to help schools promote active learning. With some models offering built-in cameras and microphones, interactive displays are an essential element to keep teachers connected to their students in-person, remotely, or in hybrid learning environments. Let our team of education technology experts help you reinvent student engagement and classroom communication.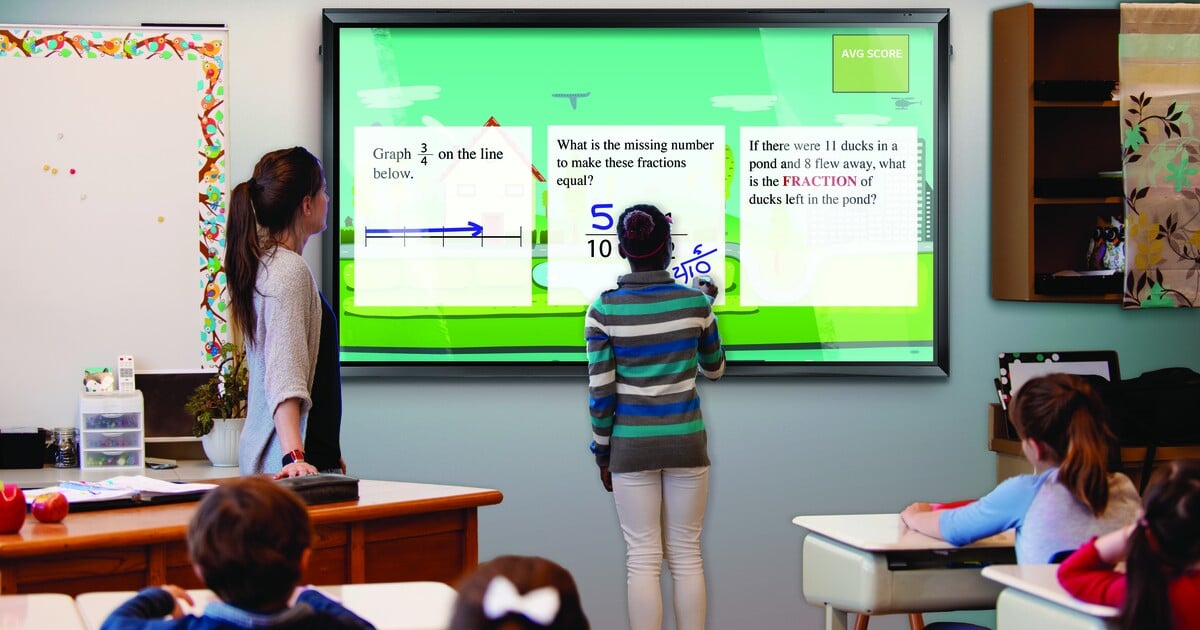 LASER PROJECTORS
Laser projectors give educators the power to deliver a big, bright, immersive learning experience. Available in ultra-wide formats, up to 120", these specifically designed projectors for education deliver captivating images and interactivity without compromising whiteboard space. With simple wireless connectivity and seamless content sharing, today's lampless projector technology delivers high color brightness, uncompromising image quality, and road-tested reliability. Virtually maintenance-free and flexible enough to adapt to whatever future learning trends come next, they'll remain a seamless part of your tech stack for years to come.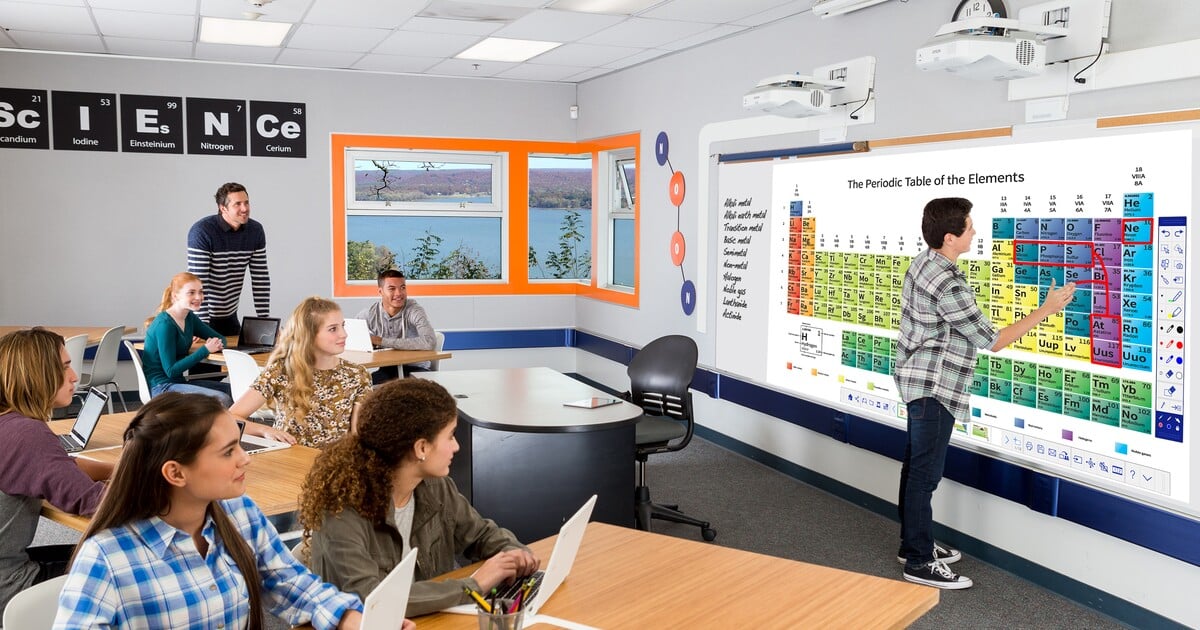 Classroom Audio Solutions
Sound Equity in The Classroom
Classroom audio solutions ensure that every student receives proper volume and clarity of instruction from anywhere in the classroom. Creating a consistent, quality audio experience throughout the classroom maximizes the intelligibility of subject matter, with proven results in raising test scores, improving on-task behavior, and reduced educator vocal strain. Voice reinforcement solutions are an essential aid for student success and can also integrate with traditional bell/intercom systems, provide safety and emergency communication, and facilitate lecture capture. Let our team of technology experts help your school or district find the classroom audio solution that's right for your school or district.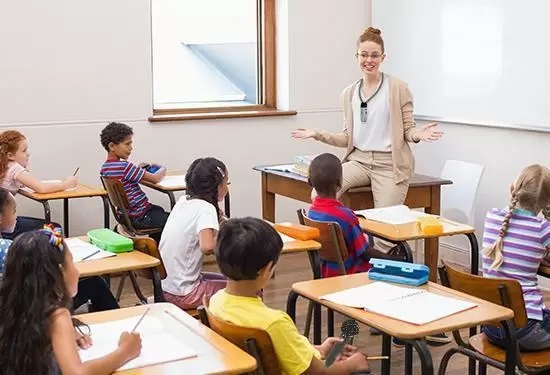 DIGITAL SIGNAGE SOLUTIONS
Deliver Your Message to Every Corner of Campus
Our diverse portfolio of indoor and outdoor digital signage solutions will ensure that campus students, staff, and visitors see your message. Engage and inform students indoors and outdoors in common areas, libraries, cafeterias, sports centers, labs, meeting rooms, and more. Highlight community happenings, student achievements, and communicate important safety and security information in seconds to enhance your learning and campus experience.
Learn More
Campus Safety and Security
Protecting What Matters Most
Campus safety and security is more important than ever. Creating safe and secure learning environments for our future leaders, educators and all who support them is paramount. We deliver a variety of end-to-end security and safety technology solutions from video surveillance systems, access control, thermal temperature scanning solutions, and security operations centers.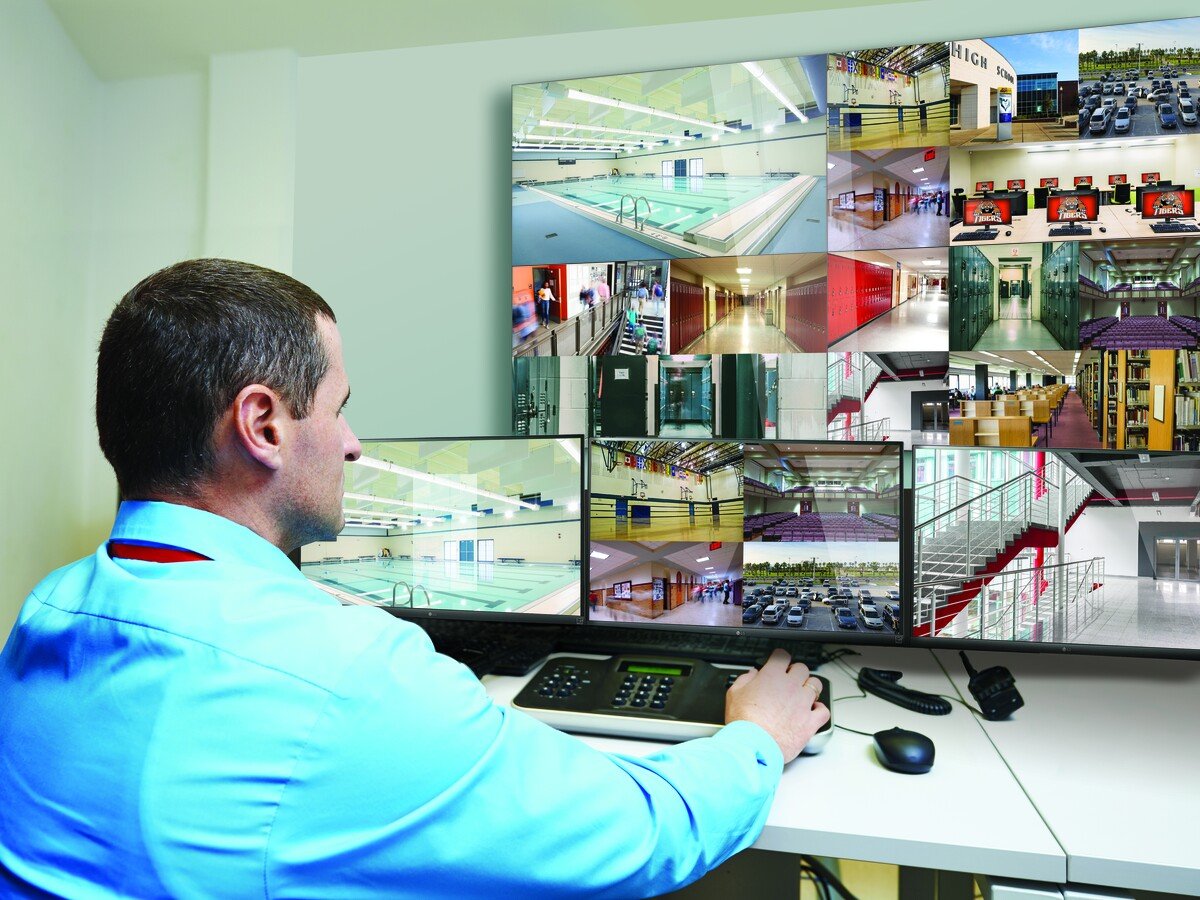 Best In Class Clients
Some of the country's top districts and educational institutions from K12 through
higher education trust Avidex to be their AV integration partner.








News, Innovation Blog, & Events
Stay up to date on the latest Avidex news, insights from our blog, and upcoming AV events.