Digital Signage & Video Walls
Eye-catching Digital Signage Solutions for Dynamic Content Delivery
Creating an Impactful Viewing Experience
From corporate lobbies to college campuses, public spaces, or healthcare facilities, digital signage offers a solution to simplify and accelerate the delivery of important information and customized content to viewers. Digital signage applications elevate the conventional viewing experience, helping organizations deliver content that engages, informs, and entertains. Upgrade your campus with a comprehensive wayfinding system for visitors and staff or add resonance to any message with a powerful video wall.
Solutions for Every Space
Digital signage is one of the most versatile solutions in today's market and is used for wayfinding, communications, and aesthetic enrichment across a variety of spaces, even those without walls.
Digital signage enables efficient delivery of important safety and policy information, branded messaging, or wayfinding applications in lobbies and reception areas.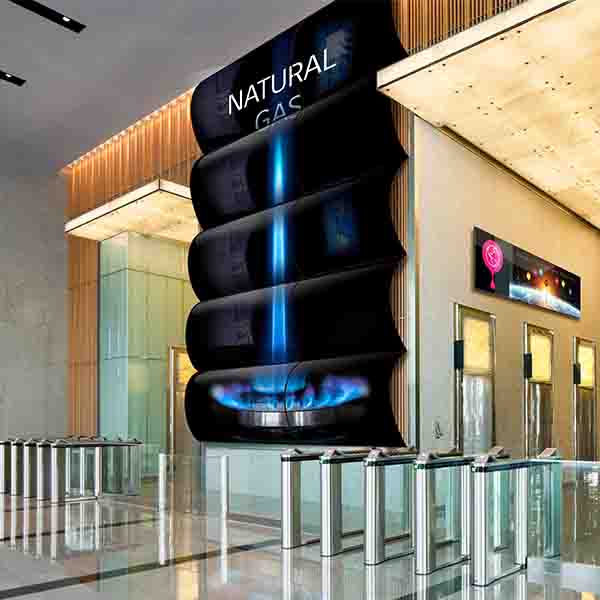 Provide easy-to-navigate directories and information for visitor wayfinding,
leverage as an employee communications hub, or loop aesthetically pleasing video content to enrich the ambiance of your location.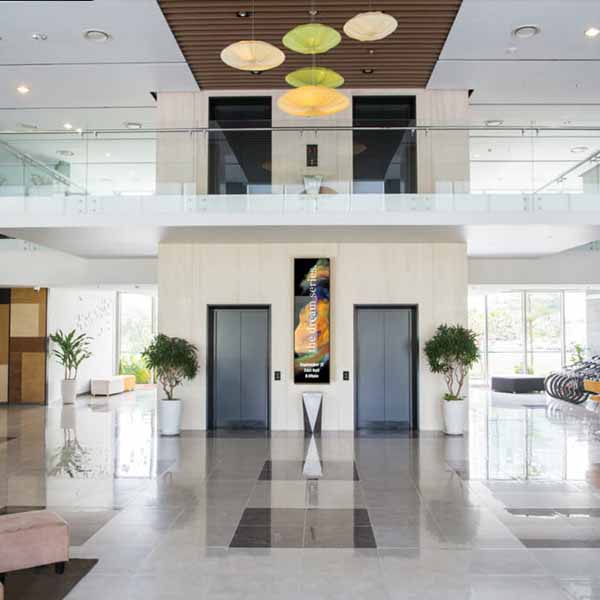 Add cart-mounted and other mobile displays to your event toolbox and give your team freedom from the restricting space of event venues and tradeshow booths. Dynamic content control allows you to change messaging before, during, and after the event.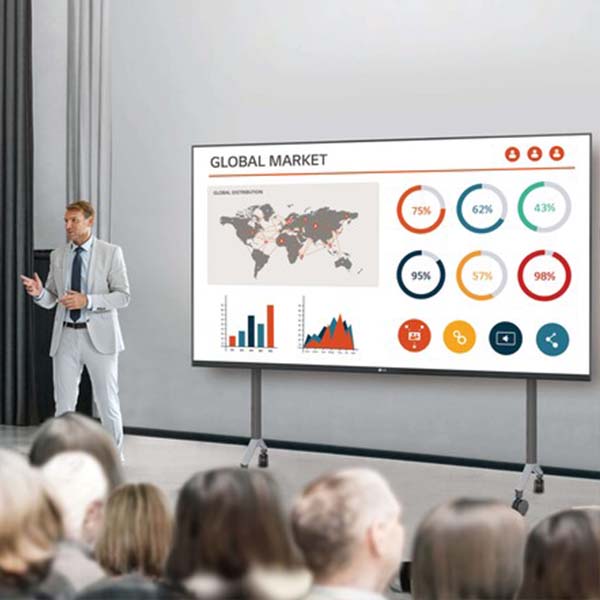 These specially engineered outdoor digital signage solutions are built to weather the elements with high brightness, protective glass, and efficiency certifications to deliver your message 24/7.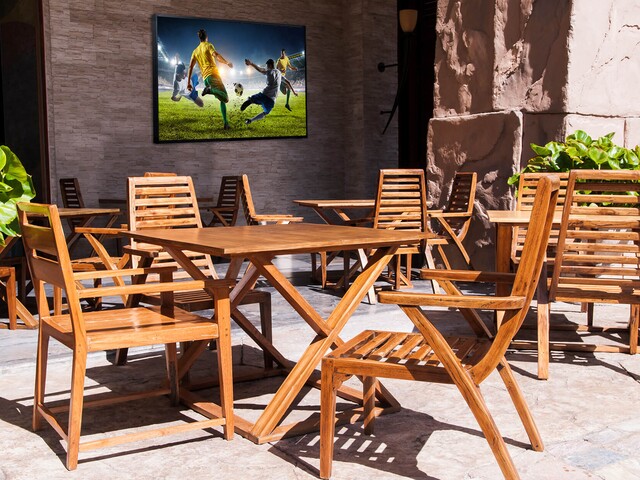 Video Walls
Content on the Big Screen
Video walls deliver nearly seamless, high-impact viewing experiences in business, healthcare, and education settings. DvLED, LED, OLD in full HD and up to 8k resolution promise vivid content delivery with an experience that can only be enabled with a big screen. Tell your story, recognize philanthropy, or improve the visitor experience with the pinnacle of display signage technology.
Narrow or no bezel DVLED options minimize visual distractions
Non-glare panels provide better visibility regardless of ambient light
Developed for long-term quality and performance
Securely manage your display devices and content with a comprehensive system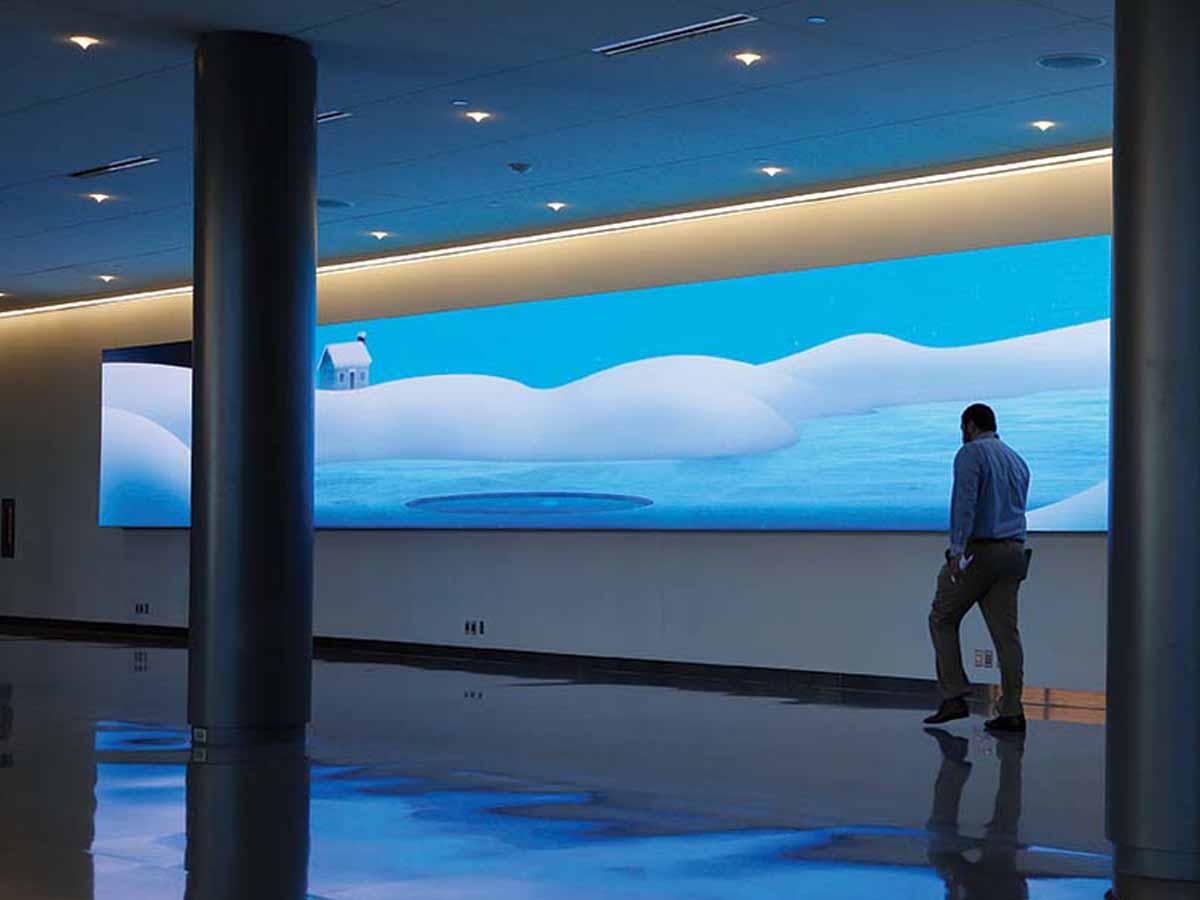 Outdoor Signage
Durable Display Solutions
Captivate your audience rain or shine with dynamic and vibrant messaging. Waterproofing, UV protection, wind-resistant mesh, and dust-tight enclosures keep your signage clear and operational while high-brightness models approaching 6,000 nits ensure your message is seen even on the sunniest of days.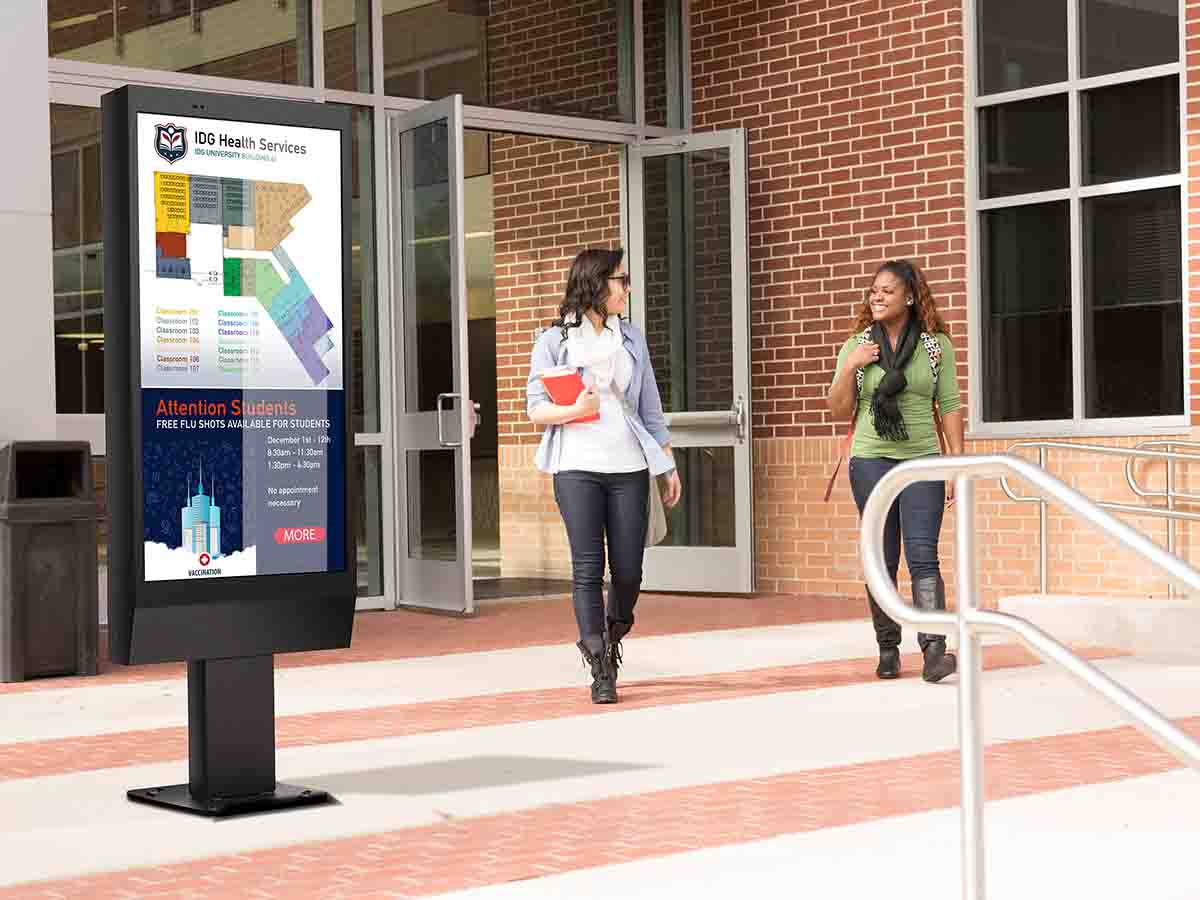 Wayfinding Systems
A Simplifying Solution for a Complex Campus
A wayfinding system provides convenient directions and empowers visitors to locate specific rooms and services throughout your facility. User-friendly content management systems allow for real-time updates while interactive touch-screen capabilities create opportunities to further enhance the visitor experience.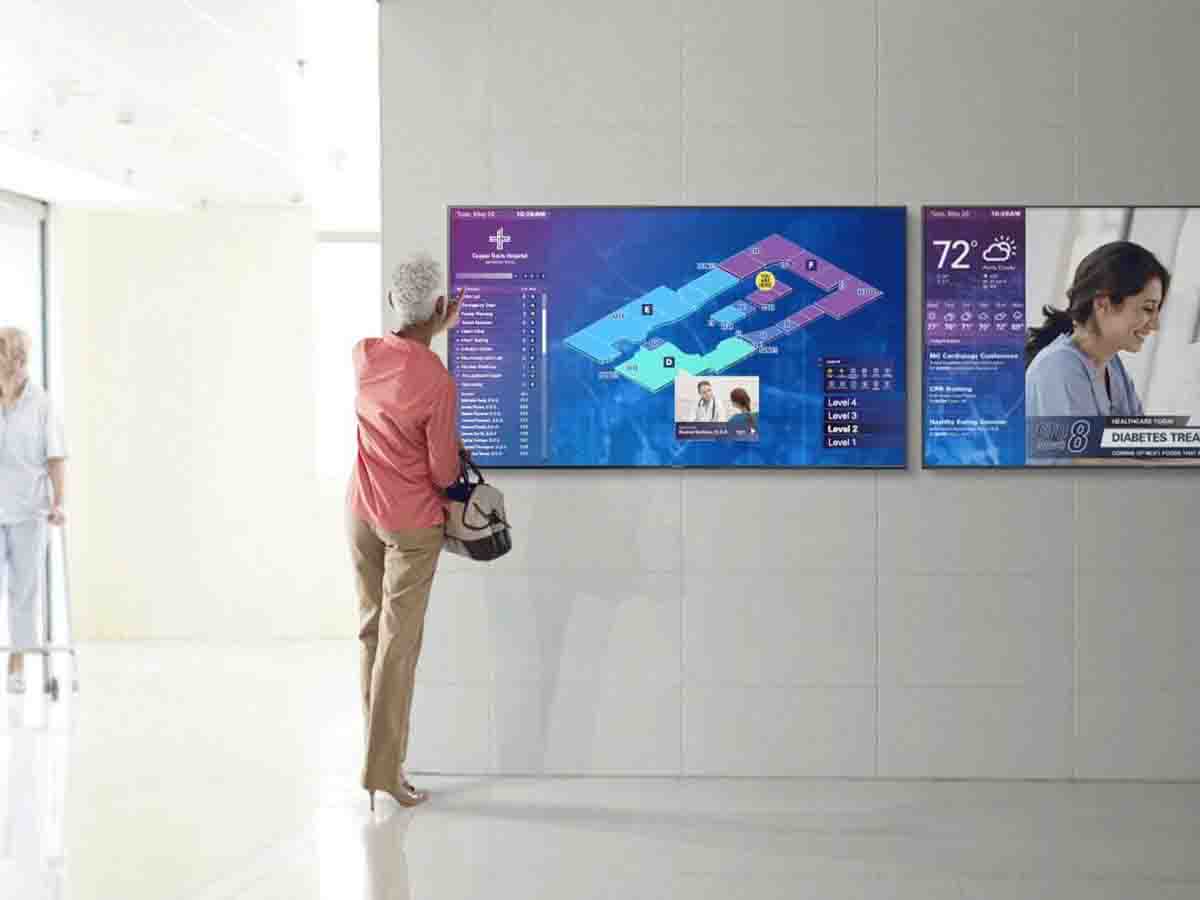 Digital Commercial Displays
The Building Block of Video Integration
Built for the most demanding environments, these digital displays feature higher brightness, robust design for 24x7 use, and options like multi-source viewing, portrait or landscape orientation, and even interactivity.
Learn More
HealthCare Signage Solutions
Displays Meeting the Needs of Healthcare Campuses
Maximize performance, drive transformation, and create new experiences with display solutions specific to the healthcare campus. These optimized displays deliver on the most important values in healthcare – unique experiences, quick communication, and reduced administration costs.
From navigating the facility to enhancing the visitor experience, an impactful display solution can deliver the sophisticated tools needed to communicate quickly and efficiently throughout the facility.
Solutions By Market
Explore our Digital Signage, Wayfinding, and Video Wall Solutions by industry.
How can we help?
Connect with one of our audiovisual experts and start creating an unforgettable AV experience today!
Get In Touch