- Project Profile -
ADOBE
A New Workspace Focused On Innovation, Collaboration, and Productivity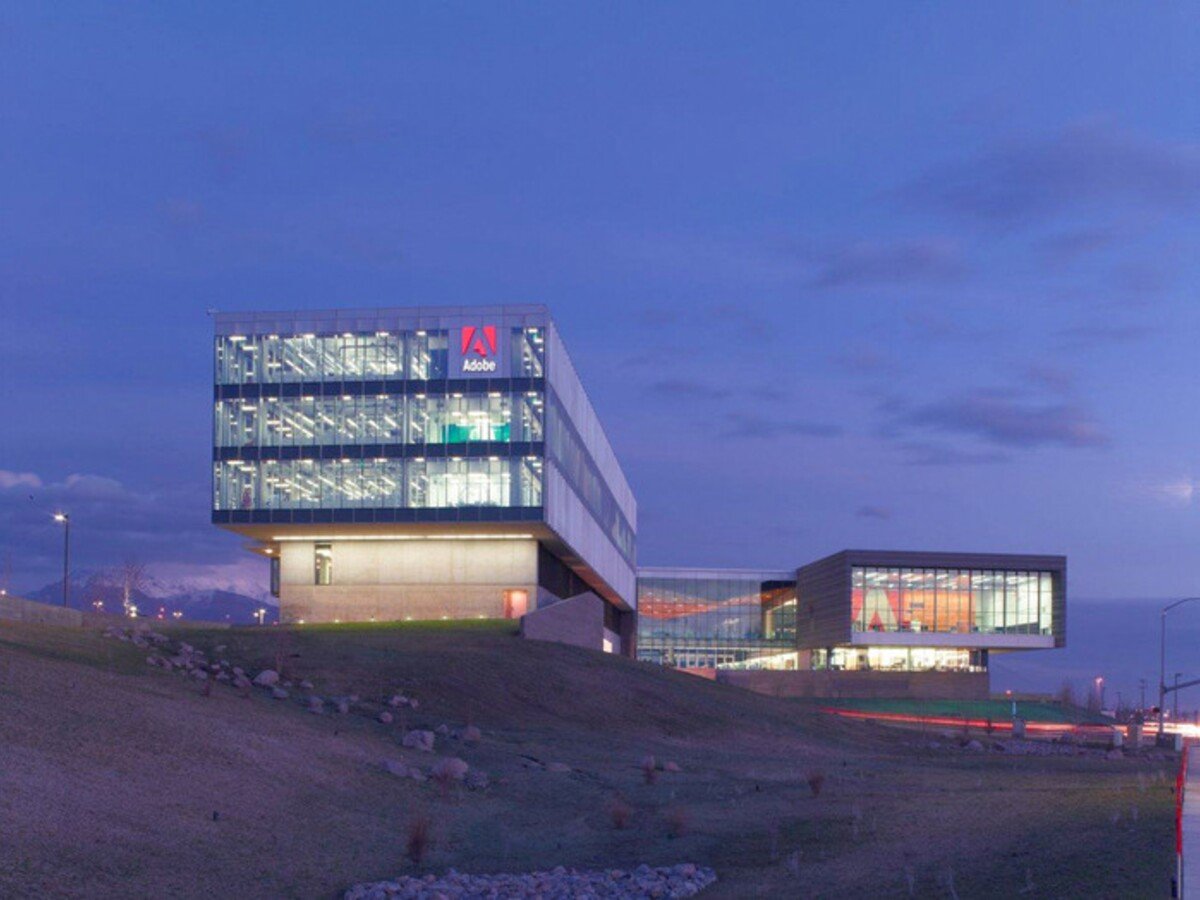 Creating A New Workspace Focused on Innovation, Collaboration and Productivity.
Global software giant Adobe recently moved into their new four-story, 280,000 square foot campus located in Lehi, Utah. With the belief that "great experiences have the power to inspire, transform, and move the world forward," Adobe sought to create a workplace that would be an extension and reflection of their innovative brand and an engine for capturing its evolving culture.
The Challenge
In addition to creating a workspace with open collaboration spaces and stunning views of the Utah landscape, Adobe embraced the value of integrating world-class audiovisual systems throughout their new campus to support employee collaboration and innovation, visitor experience, and productivity. The modern Adobe workforce requires a high degree of collaboration, with employees often working together across multiple offices globally. It was essential for them to have solutions that enabled teams to easily collaborate, have interactive meetings, and enable a sustainable distance learning solution.
The Solution
Avidex and Adobe share a long-standing audiovisual partnership to support integration projects for Adobe's various California locations, including their San Jose headquarters. Avidex was a natural choice when seeking an audiovisual design-build partner for their new Utah campus. Avidex designed and implemented advanced technology solutions for fifty-three audiovisual spaces comprised of nine different user-experiences. These spaces include the Network Operations Center, video conferencing rooms, and presentation systems, all designed to work seamlessly through single touch user-friendly controls. The project also included a variety of "one-off" systems throughout the new office, including installs in the employee café, indoor basketball court/multi-function space, a game room named "The Bunker," and a fully equipped gym.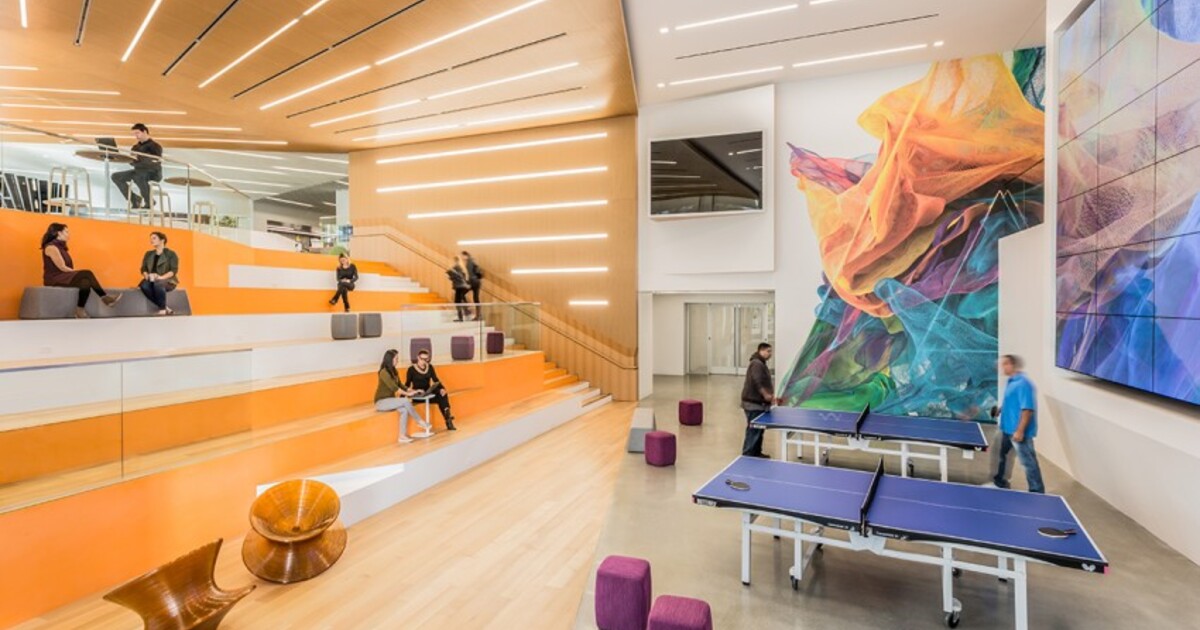 "The dedicated team of highly trained designers, engineers, technicians, and client services professionals at Avidex worked tirelessly with us to create a state-of-the-art new office filled with advanced technologies that help us to collaborate, design, and work more efficiently."
Jonathan Francom | Vice President for Employee and Workplace Solutions, Adobe
Network Operation Center – Adobe's NOC is designed to give employees the ability to monitor essential company systems, as well as vital operational statistics. The heart of the center is the large video wall comprised of twenty-four displays with swinging wall mounts that allow for the customization of the viewing plane around the room. The video routing and room controls for the NOC are accomplished using Crestron Digital Media and control products. Through the use of a Crestron touch panel, users can call up pre-defined video window presets, allowing different window sizing configurations to be displayed at once for further customization.

Customer Experience Center – When you first enter the Adobe building, you are welcomed by the Customer Experience Center (CEC). The CEC pays tribute to Adobe's clients and also provides an interactive area where visitors can access interesting data and facts through a touch screen monitor experience. The impact of technology is immediate. Avidex installed forty wall-mounted video monitors, displaying cycling client logos in patterns along the hallway throughout the day. To provide an interactive experience for the area, three video walls, with touch screen overlays, were installed to invite visitors into the experience and highlight up-to-the-minute Adobe activity in New York City, Salt Lake City, and Tokyo.

Training Rooms (Combinable And Single Space Conference Rooms) – The training rooms are equipped with one of the following configurations: a projector, a projector, and a monitor, or two projectors with configurations dependent upon the room size and training requirements for each space. Each training room is equipped with a video conferencing system to allow for distance learning with other Adobe locations throughout the world. Each room contains a trainer's workstation to house the local equipment necessary for a productive training class: a local PC, Blu-Ray player, connections for VGA, HDMI, and mini HDMI, gooseneck, and wireless microphones, and a touch panel to control the system.

Team and Collaboration Rooms – Collaboration is essential. Throughout our partnership, Avidex has worked with the Adobe technology team to develop a set of standards for Adobe meeting rooms throughout the world. Standardizing room configurations and technologies help to improve meeting efficiencies, enhance the user experience, and streamline service/support efforts. For this new campus, Avidex implemented these same standards.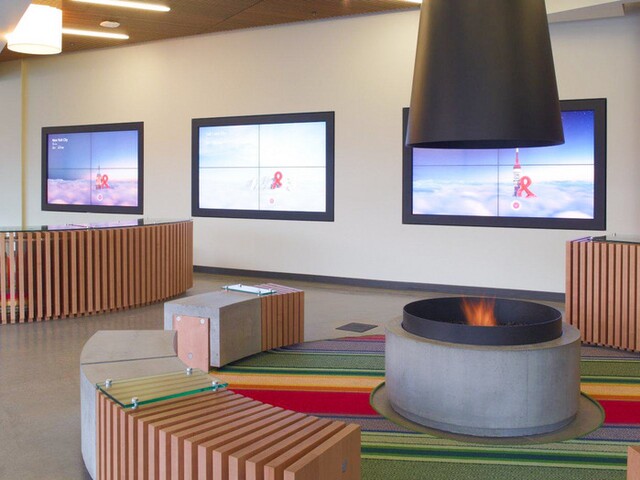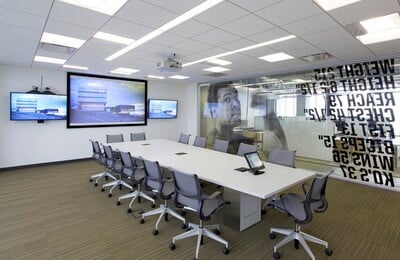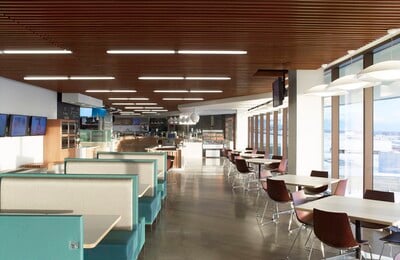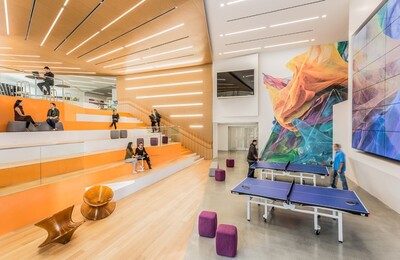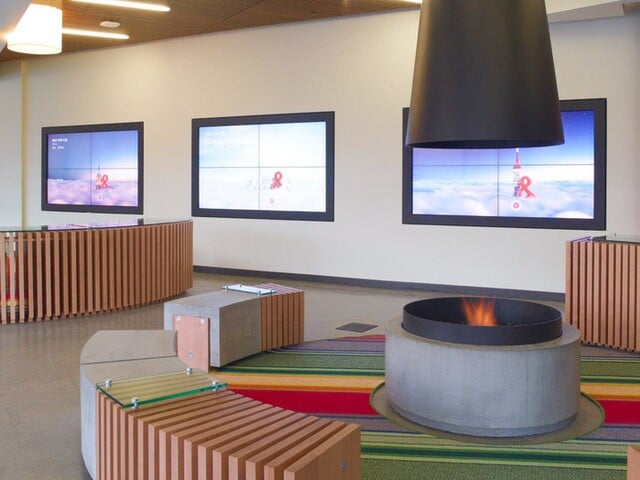 How can we help?
Connect with one of our audiovisual experts and start creating an unforgettable AV experience today!
Get In Touch