- Project Profile -
APEX TOOL GROUP
Re-tooling The Training Room Experience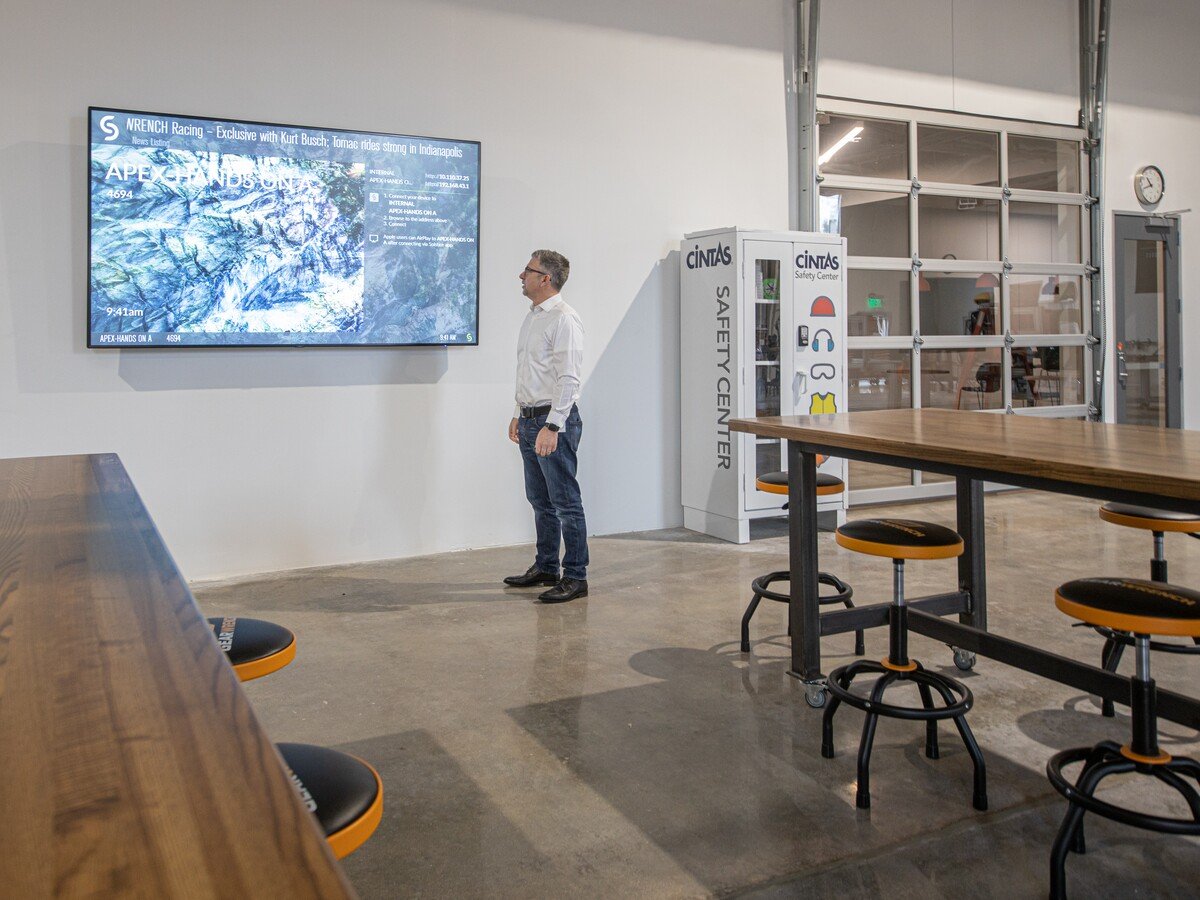 RE-TOOLING THE TRAINING ROOM EXPERIENCE
Apex Tool Group (ATG), one of the largest manufacturers of professional hand and power tools in the world, sought to fulfill its commitment to creating a top-notch training and customer experience center at their Apex, North Carolina location.
The Challenge
With a portfolio of innovative brands and tools that embody quality, innovation, and value, their commitment to creating a top-notch training and customer experience center at their Apex, North Carolina location comes as no surprise.

"ATG is focused on productivity and meaningful innovation, powered by a high-performance workforce delivering continuous improvement, efficiency, and value to our customers and end-users. Creating reliable and productive workspaces and training facilities enables us to live our core values," said Stephen Marino Director, IT, Global Infrastructure for Apex Tool Group.

The ATG Executive Training Room serves an important role for the business, the large space has a range of uses from employee training to global executive meetings and quarterly business reviews. ATG uses the training center to showcase products and offerings in a learning and hands-on environment with clients. After a few months of use, ATG found that their existing audiovisual system was not living up to their expectations for in-room or remote user experiences. Challenges included poor audio quality, a control system that was hard to operate, and displays that were not large enough for all viewers in the room to see the on-screen content. Seeking a better audiovisual system design, ATG turned to the expert team at Avidex.
The Solution
A tight timeline required quick collaboration between the Avidex and ATG teams. Avidex introduced a custom solution that ensured a high-quality yet user-friendly and reliable experience. At the heart of this improved experience is the new Crestron touch panel control system with a custom-designed "easy-button" style user interface to quickly launch Teams or Webex meetings with ease. The control processor is programmed with pre-configured audio and video settings providing a stress-free and consistent meeting experience for all users. The integrated Mersive Solstice Pod drives meeting productivity through wireless screen sharing and flexible collaboration features such as room calendar integration, digital signage playback, centralized monitoring and management, and analytics. The Avidex team also optimized the audio system to improve clarity and quality for both in-room and remote participants. The enhanced audio system now includes a Biamp Tesira Forte DSP for proper audio processing of 6 Crestron speakers, 8 boundary microphones, and several Shure wireless/lapel microphones. Much of the room hardware is discretely housed in a new podium rack system for easy serviceability and access.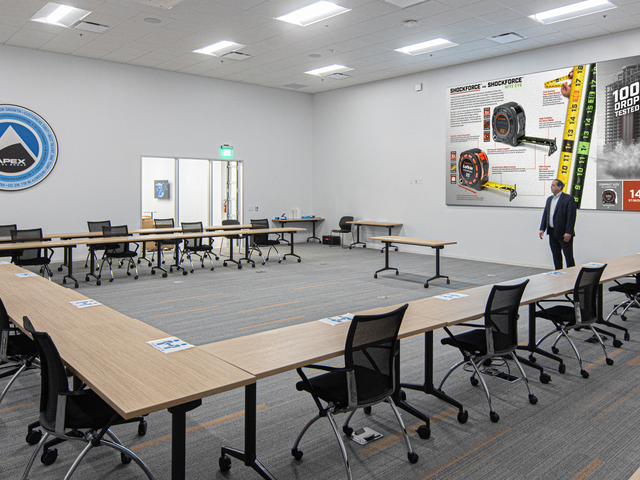 "Wow, the audio is so clear, I can hear you perfectly' is some of the feedback we've received from our remote users," Marino said. "That was very important, and we've seen a substantial increase in performance compared to where we were before."
Stephen Marino | IT Director of Global Infrastructure, Apex Tool Group
To better accommodate the 50-foot room size, two existing room displays were replaced with an impressive 208" Dalite fixed wall screen and ultra-bright 12,000 lumen Panasonic laser projector. Now every viewer can comfortably see on-screen content from anywhere in the room.

While upgrading the room, Avidex also repurposed and recommissioned two existing 90" displays for digital signage and collaboration outside the training room for added value.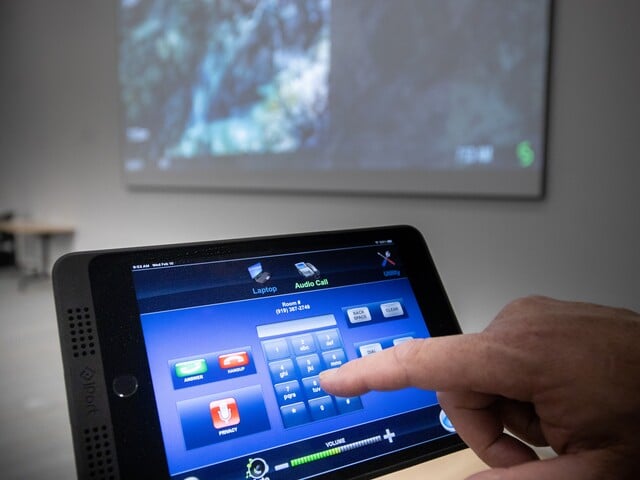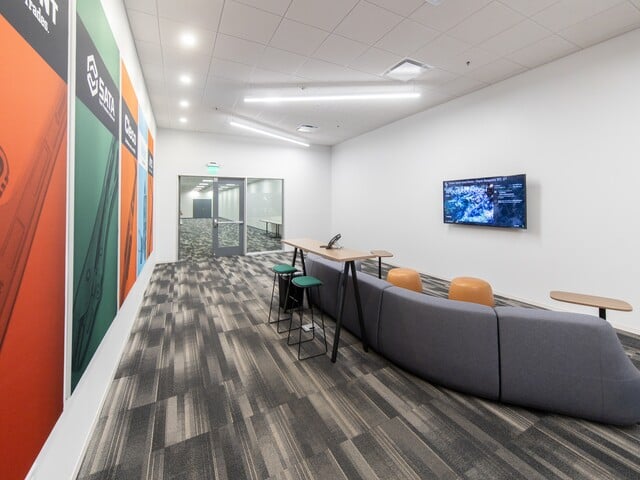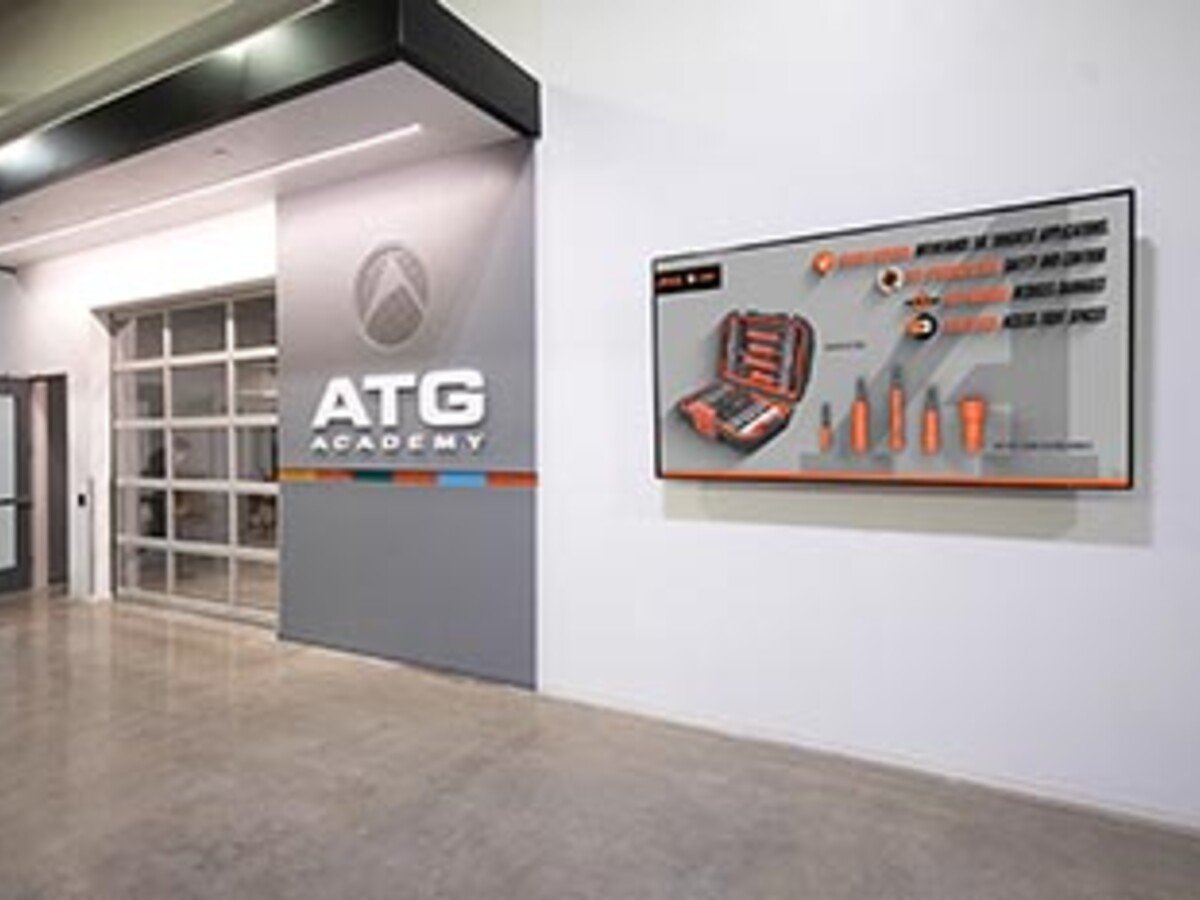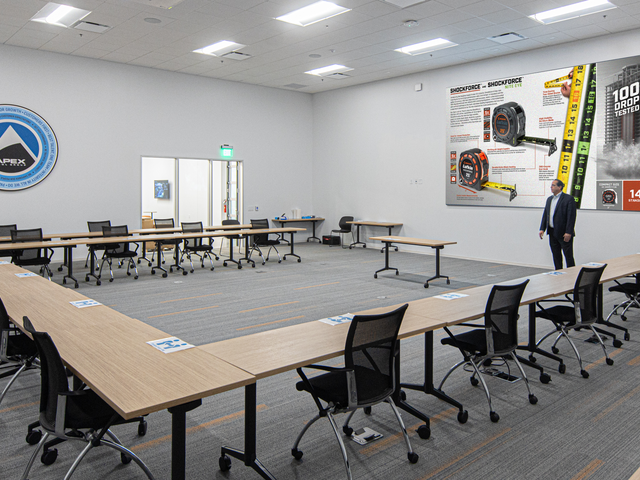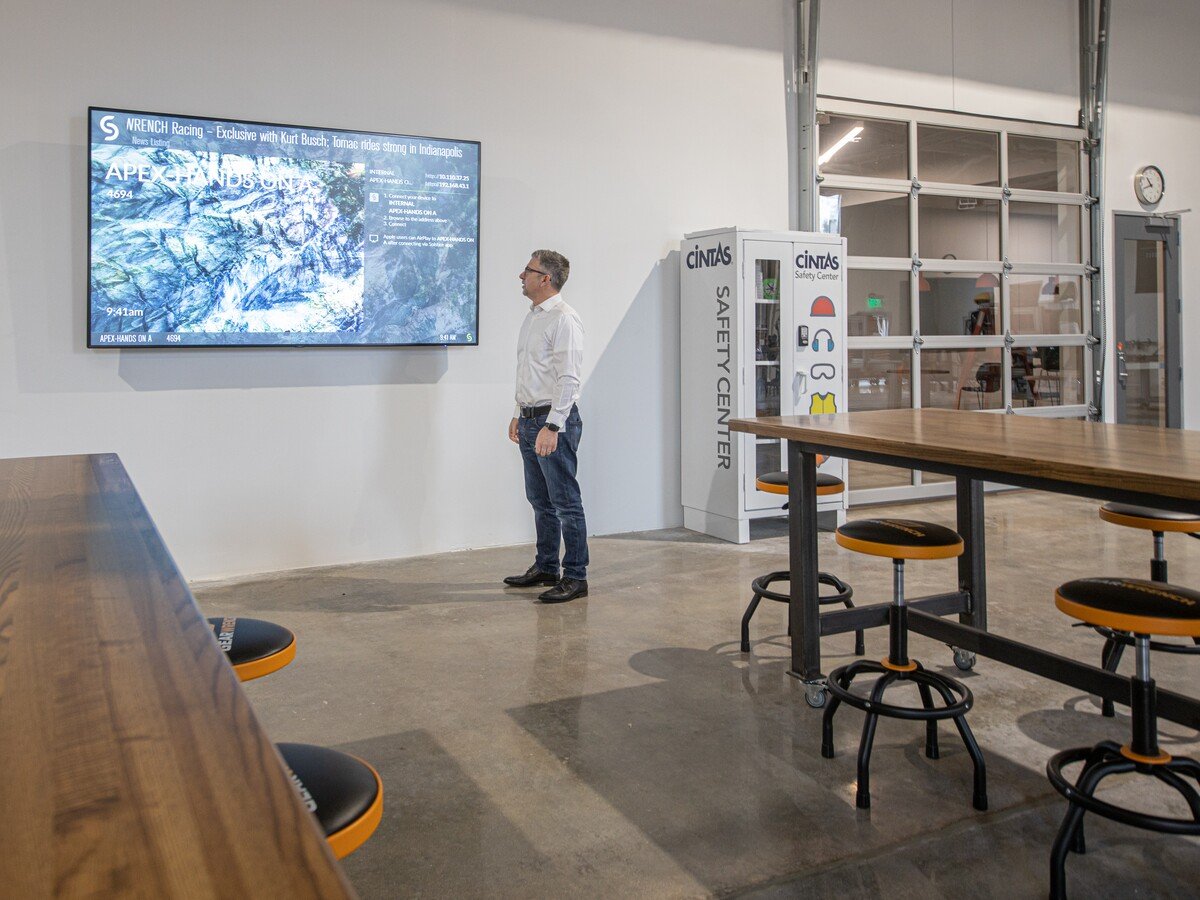 How can we help?
Connect with one of our audiovisual experts and start creating an unforgettable AV experience today!
Get In Touch