- Project Profile -
The Cove @ UCI
Creating a Collaborative Oasis to Unite Entrepreneurs, Innovators, Investors, and Industries.
The Cove @ UCI is a world-class facility created to unite entrepreneurs, innovators, investors, and industries behind the movement that is building Orange County into a globally-recognized startup ecosystem.
Project Summary
UCI Beall Applied Innovation (BAI), located in the University of California Irvine Research Park unifies campus-based discoveries with Orange County California's vibrant business community of entrepreneurs and innovators in support of ideas that become the next big thing.

To facilitate this collaboration, BAI required a space that embodied the very idea of participation with technology enabling clear communication, intuitive presentation, and an enhanced audience experience. To bring that space to life, BAI entered into their own form of collaboration with Avidex which resulted in The Cove @ UCI, a leading technology venue that was awarded Install of the Year by SCN in 2020.
"Somewhere in Avidex, there's this ethic, to do, deliver, quality service, quality work, quality products and they have never let me down."

- John Pratt | Director of Facilities and IT Operations, The Cove
The Cove: An epicenter for innovation and entrepreneurship
The Cove is a 100,000-plus-square-foot facility located in UCI Research Park consisting of multiple collaborative venues including conference rooms, huddle spaces, presentation areas, and a lounge.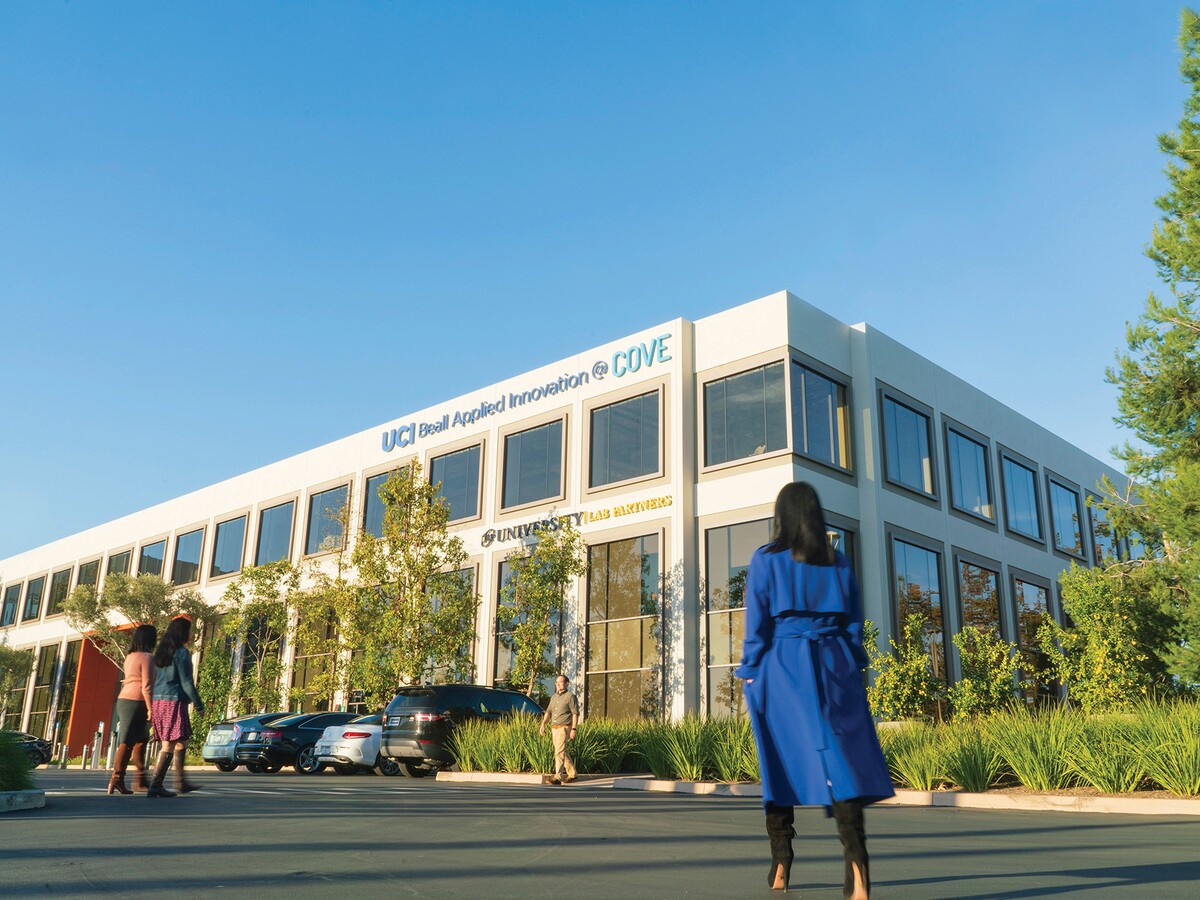 The Beach
The cornerstone of the impressive facility is The Beach, a high-capacity presentation space for several hundred people. The Beach hosts a full suite of modern audiovisual technologies including cutting-edge audio systems, confidence monitors, event recording and live streaming, video conferencing capabilities, theatrical lighting, and room controls. These technologies come together around one of the largest video walls on the west coast, a massive 180-degree, 134' long, Planar/Leyard dvLED video wall that provides incredibly high-impact and seamless content driven by Hiperwall software.
Technology and Solutions include:
Planar/Leyard dvLED
Hiperwall video wall software
Shure microphones
Extron switchers and controls
QSC DSP
Vaddio cameras
Windy City Wire cabling
MANY others for this multifaceted installation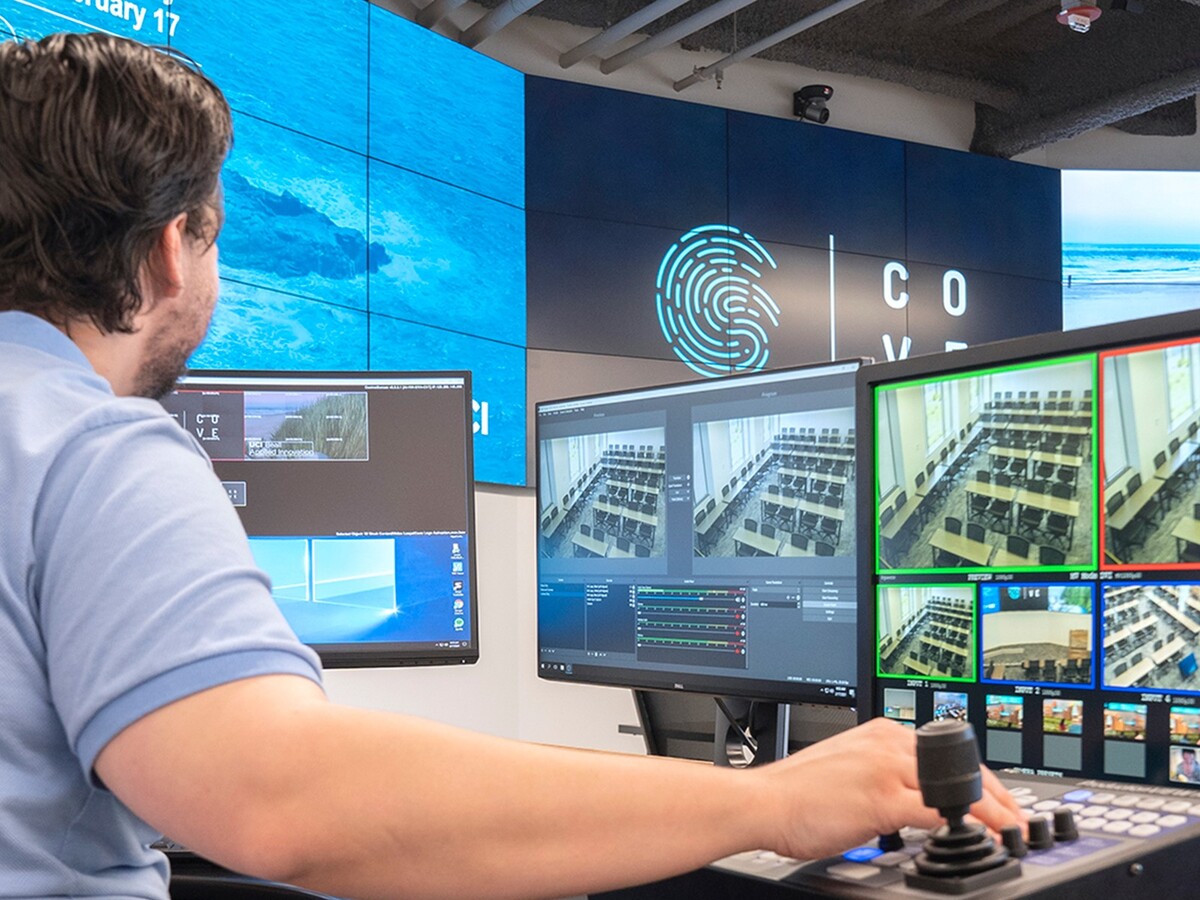 The Avidex team had experience bringing audiovisual solutions at such a scale, but there had never been a project quite like this involving a complex ecosystem of audiovisual technologies. With every aspect designed to promote innovation through shared effort, digital display technology played an important role in ensuring a high-quality audience experience. Other audiovisual solutions such as conferencing audio and streaming systems were necessary for the room's functionality.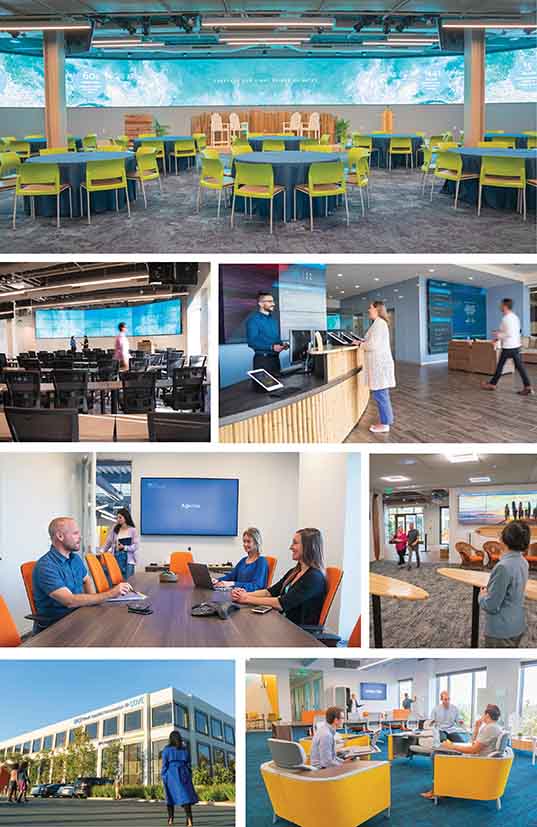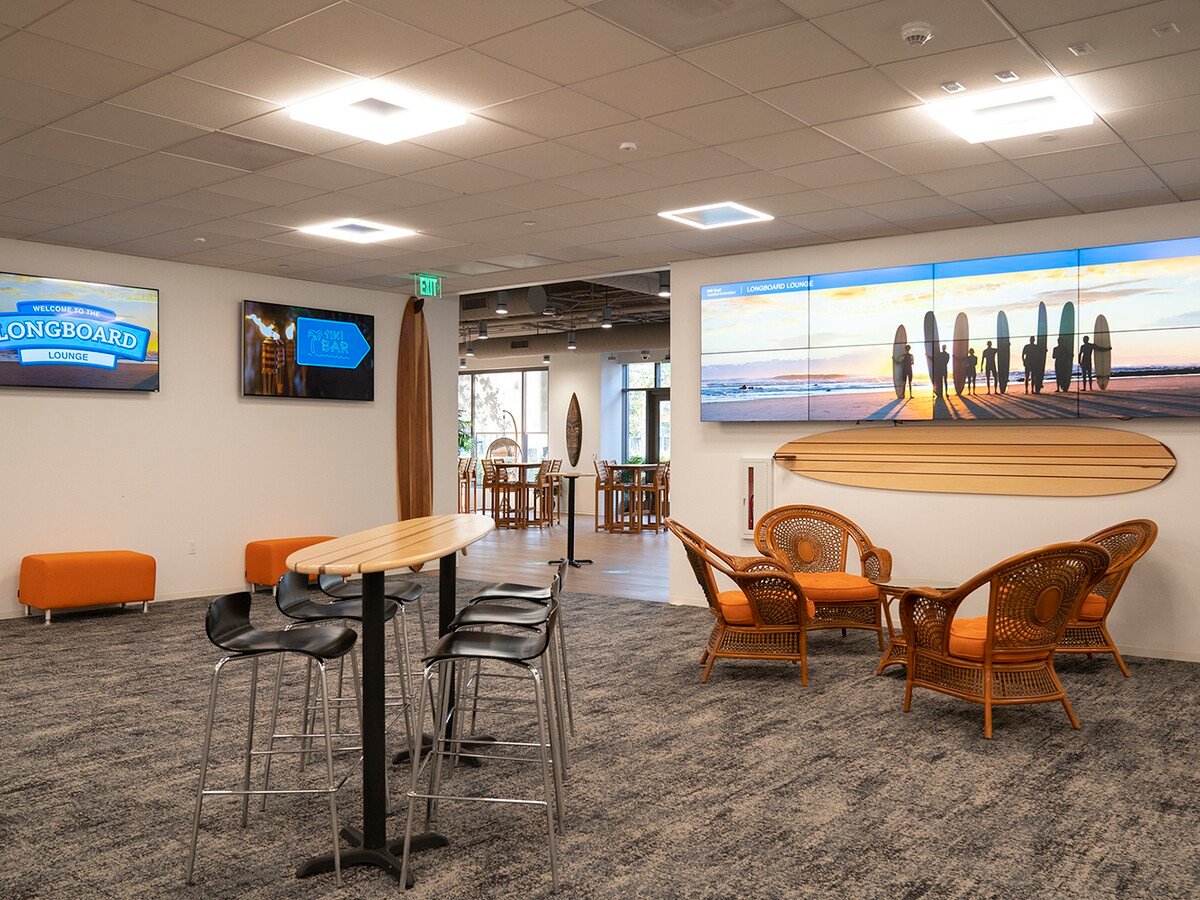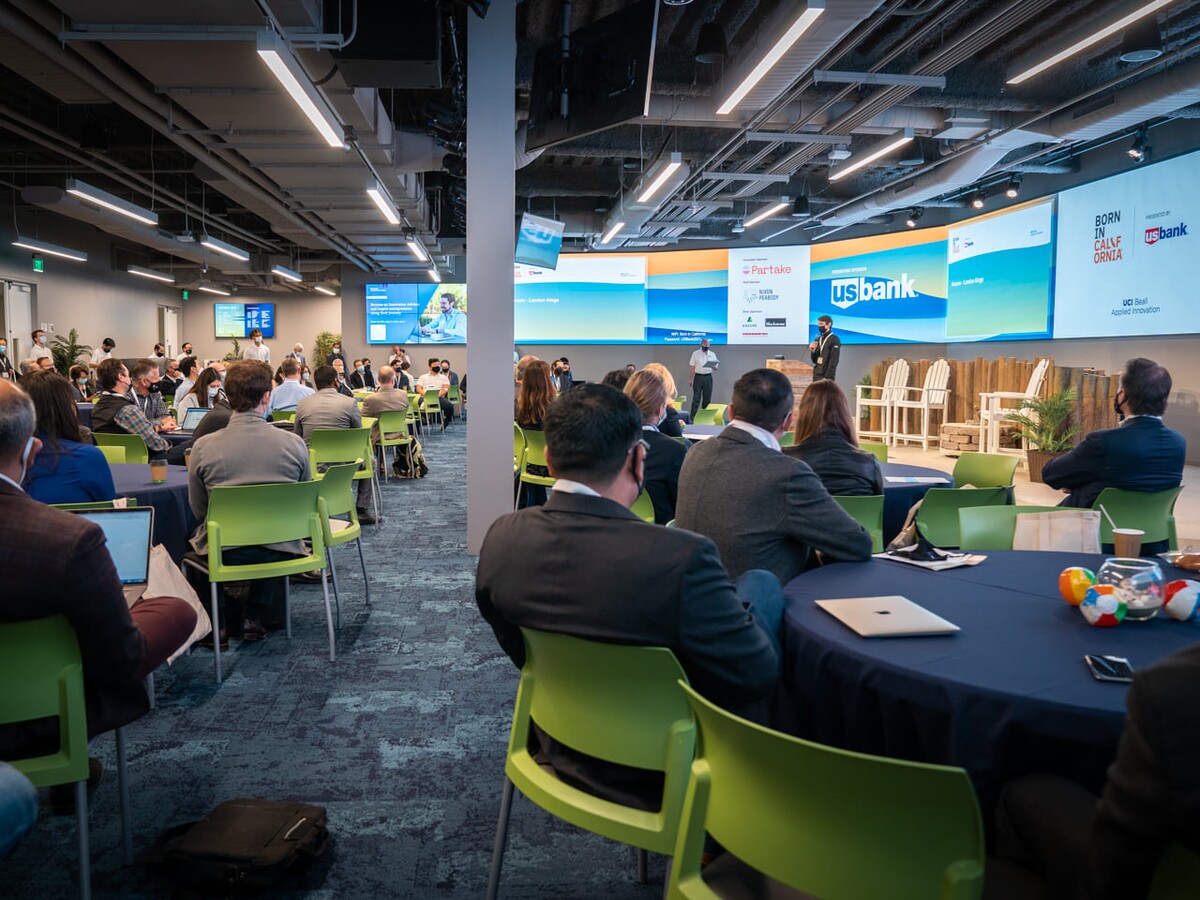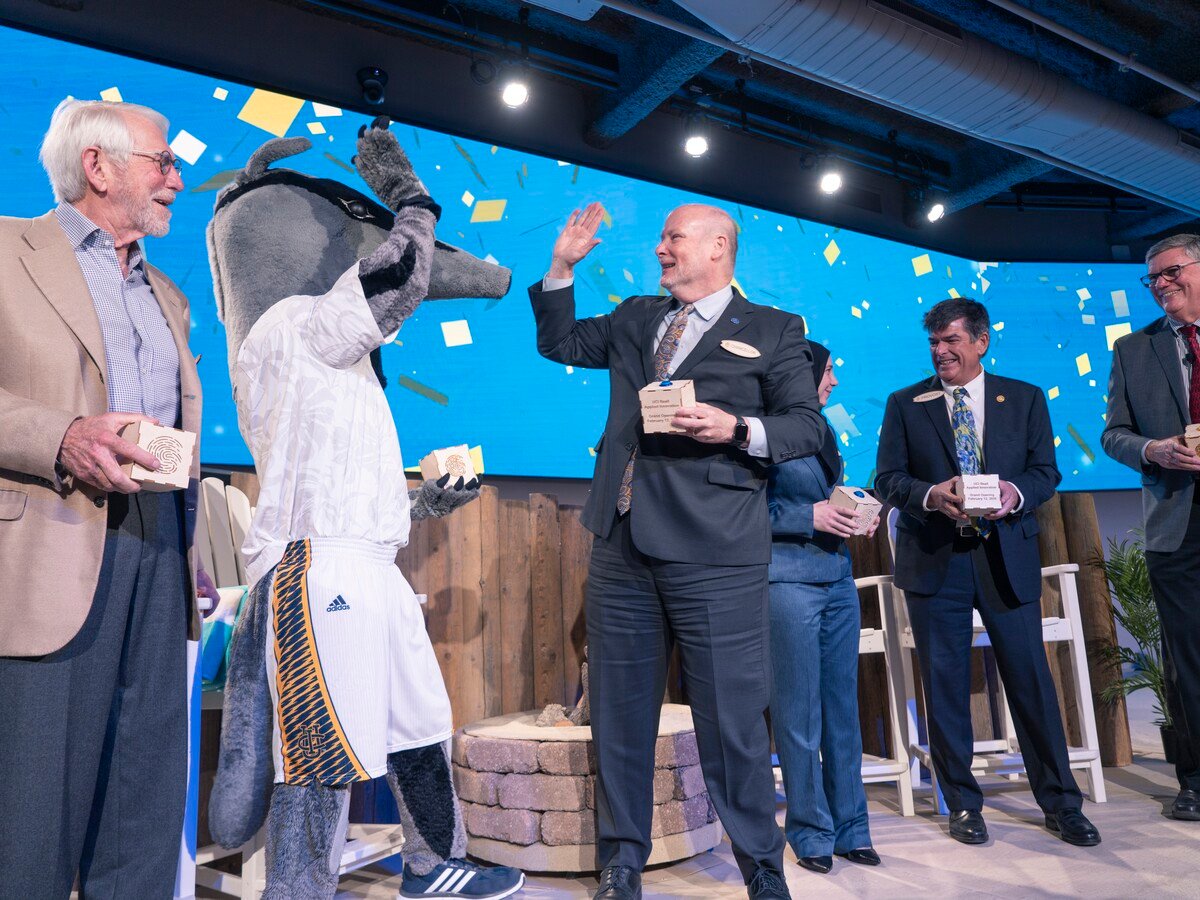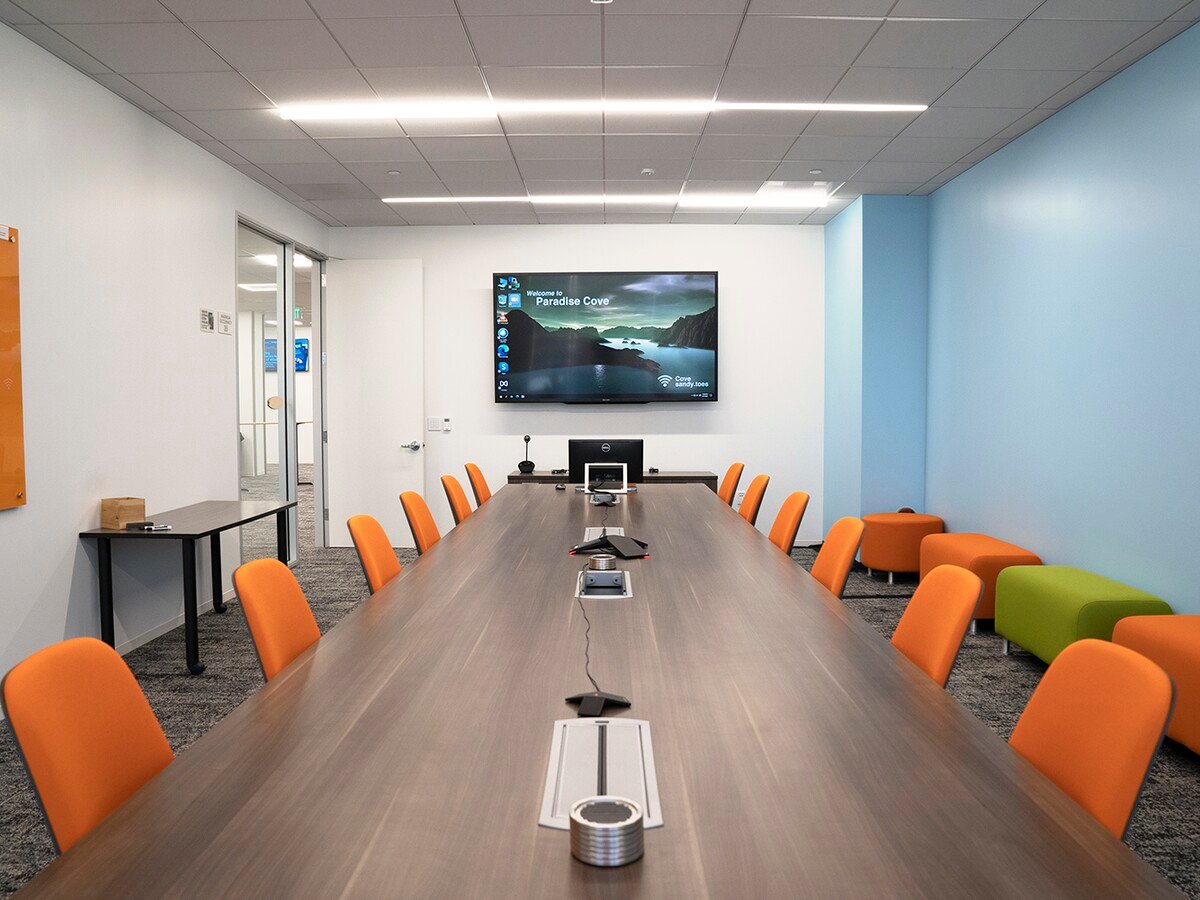 "We've standardized on all of our equipment in all of our conference rooms. And our incubator teams, they love that…They're able to get to business."

- John Pratt | Director of Facilities and IT Operations, The Cove
2020 SCN Install of the Year
Congratulations to the Cove for being recognized as an SCN 2020 Install of the Year winner!
Systems Contractor News publishes this prestigious list once a year to recognize the most innovative and impressive installs around the globe!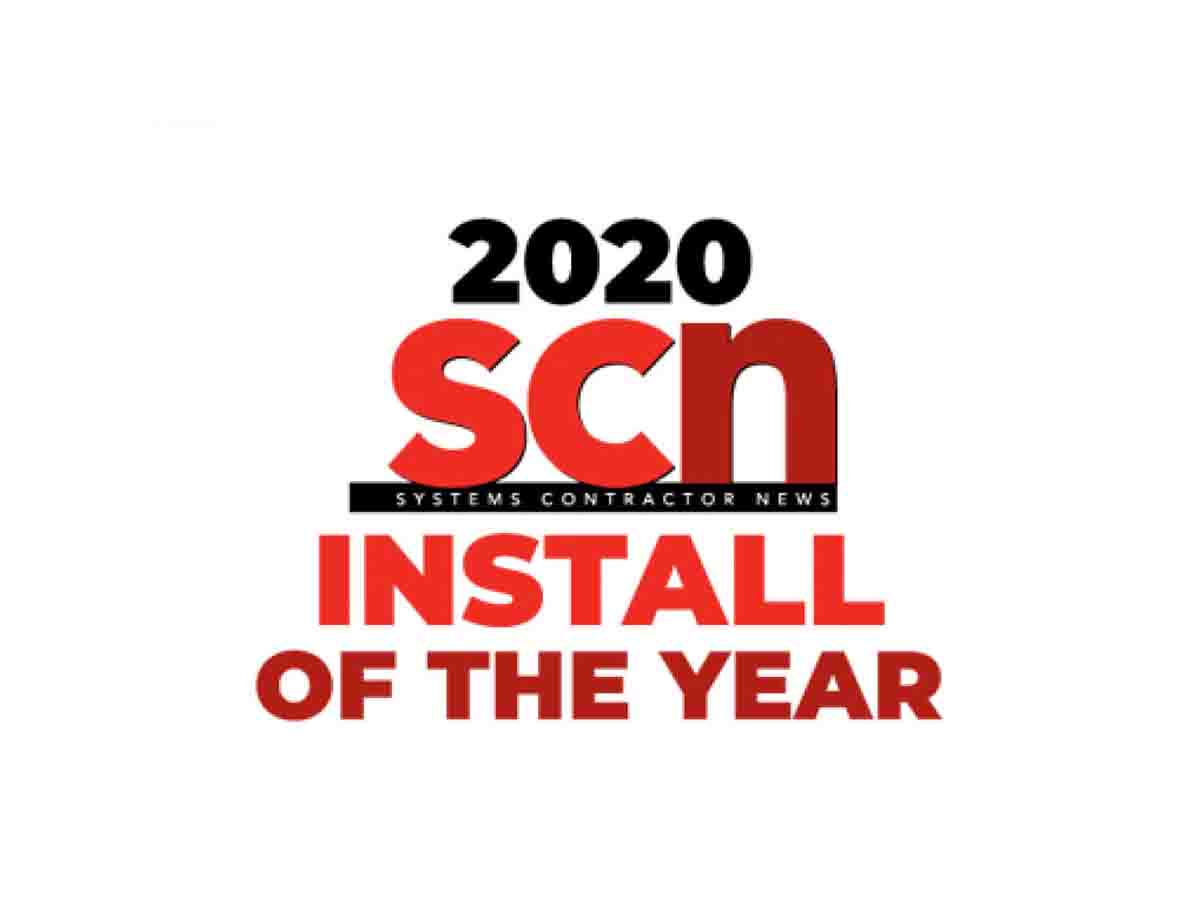 "When people first come to the Cove, they're really amazed by all the technology that's here. The Hiperwall is the first thing they seen when they walk into the space..."

- Ryan Mahar | Director of Marketing and Communications, UCI Beall Applied Innovation
The Outcome
UCI Beall Applied Innovation focuses on redefining the path of UCI entrepreneurship education, the mindset of UCI researchers, and the University's connection with industry and community. Visitors experience amazement at the Beach's video wall, a wow moment that persists as they continue through the Cove campus. Their innovative investment in audiovisual technology further solidifies their presence within the global and Orange County business community. UCI Beall Applied Innovation hosts 45 Cove partners and tenants. "People that come here are just amazed at how this place looks, feels, operates," says John Pratt, Director of Facilities and IT Operations. "Avidex helped us really get a good handle on how to make all of that happen."
About UCI Beall Applied Innovation
UCI Beall Applied Innovation (BAI) brings campus-based discoveries together with Orange County's vibrant business community to support job creation and economic growth. To make this happen, UCI Beall Applied Innovation facilitates connections between UCI and industry, including entrepreneurs seeking access to university inventions and talent, large corporations looking to tap the school's research capabilities, and investors wanting to financially support promising new companies. Every aspect of BAI has been designed with a focus on entrepreneurship and the business community. Whether it's moving at the speed of business or creating an ecosystem of innovation and entrepreneurship, UCI Beall Applied Innovation understands that bringing great innovation to market requires a very intentional approach to industry engagement. Visit http://innovation.uci.edu/ to learn more.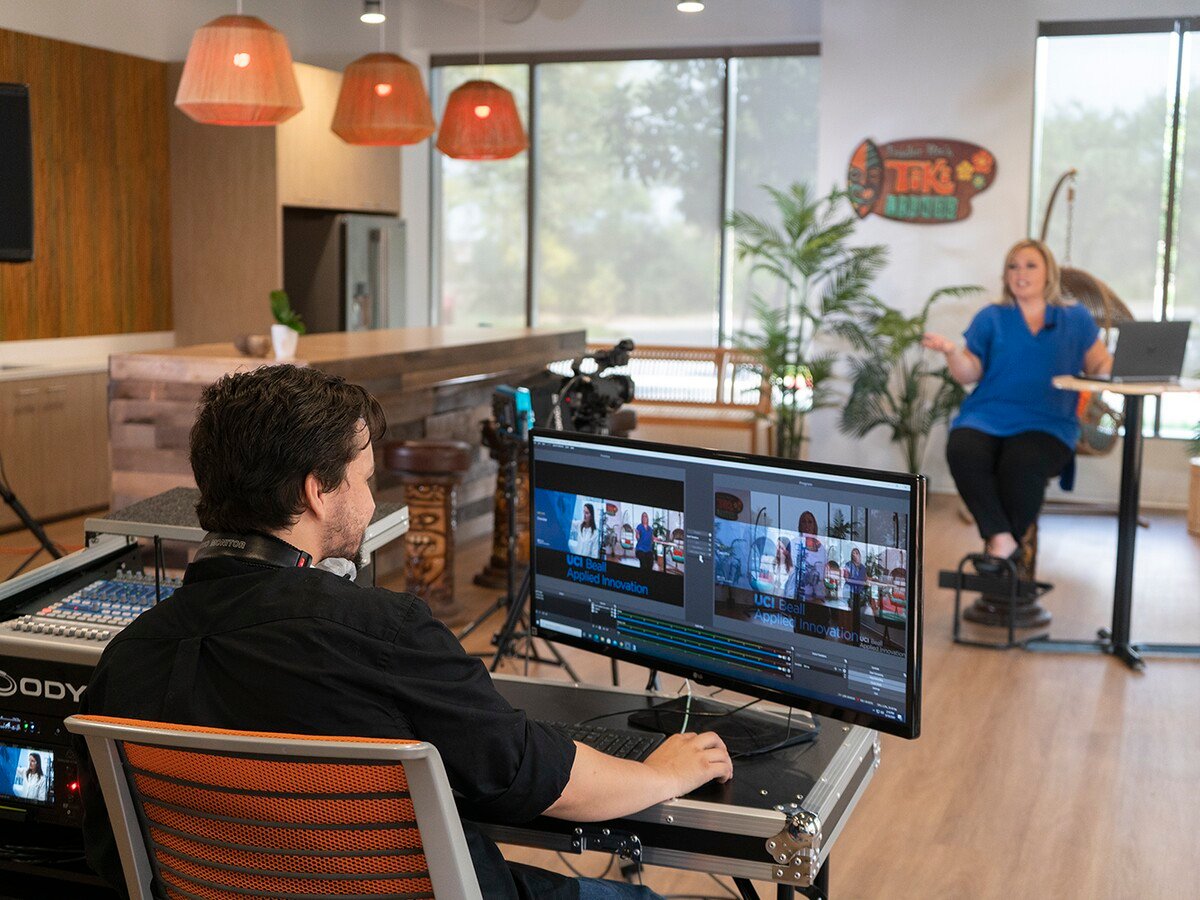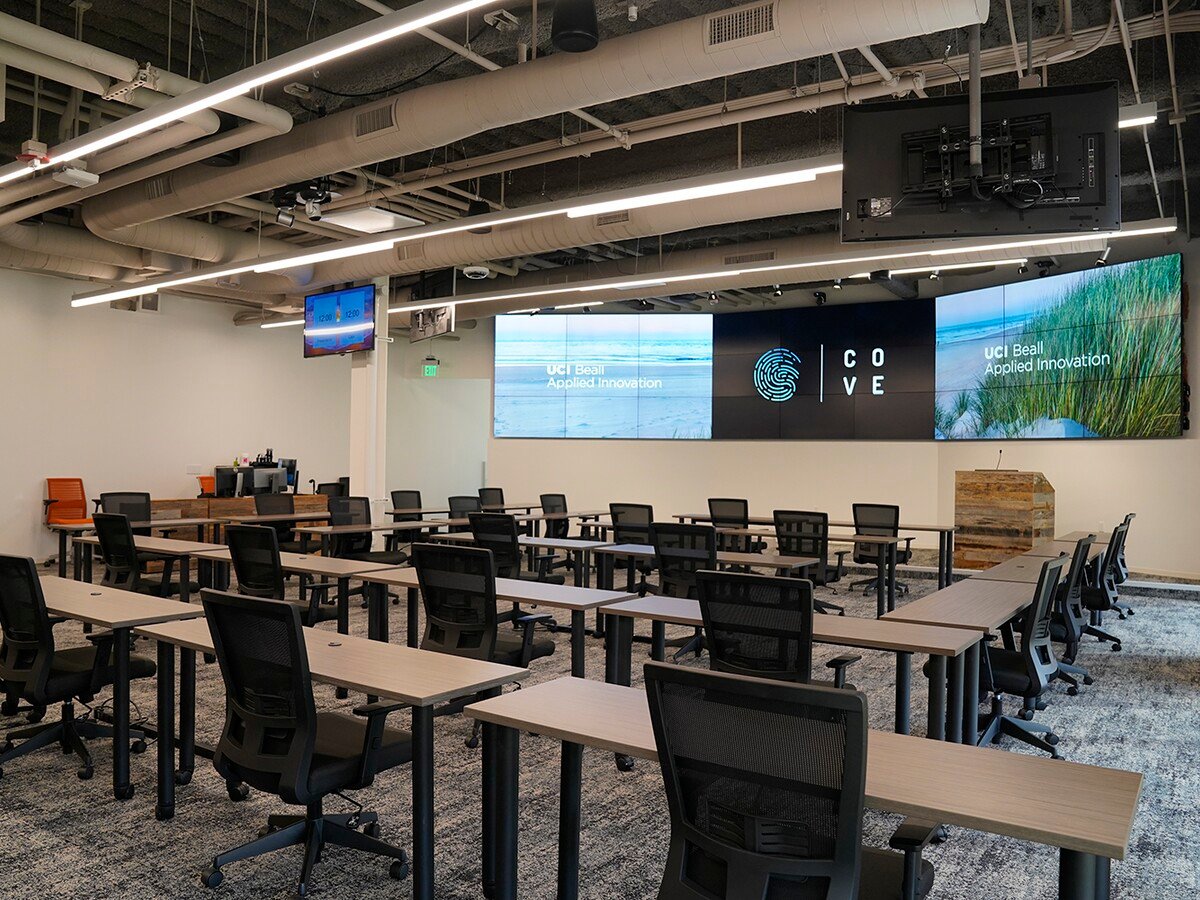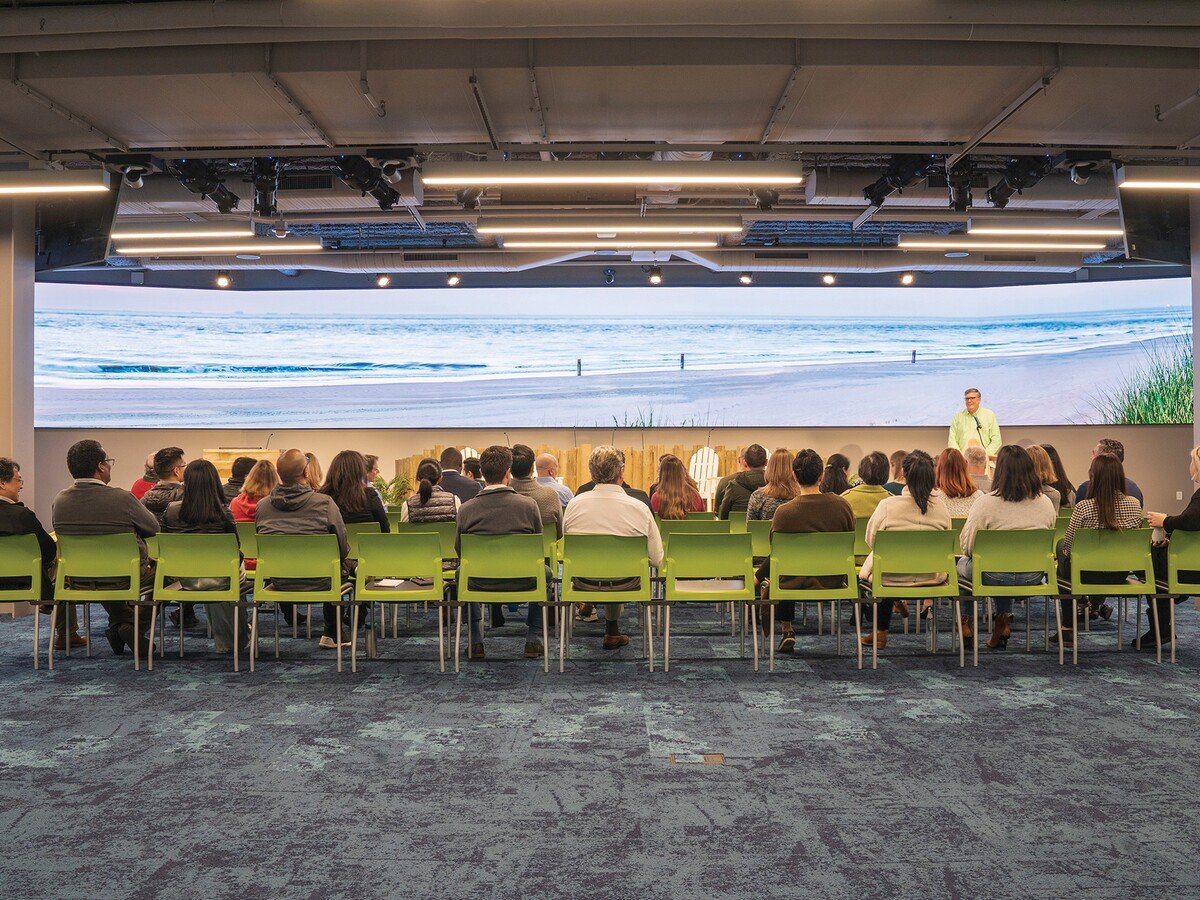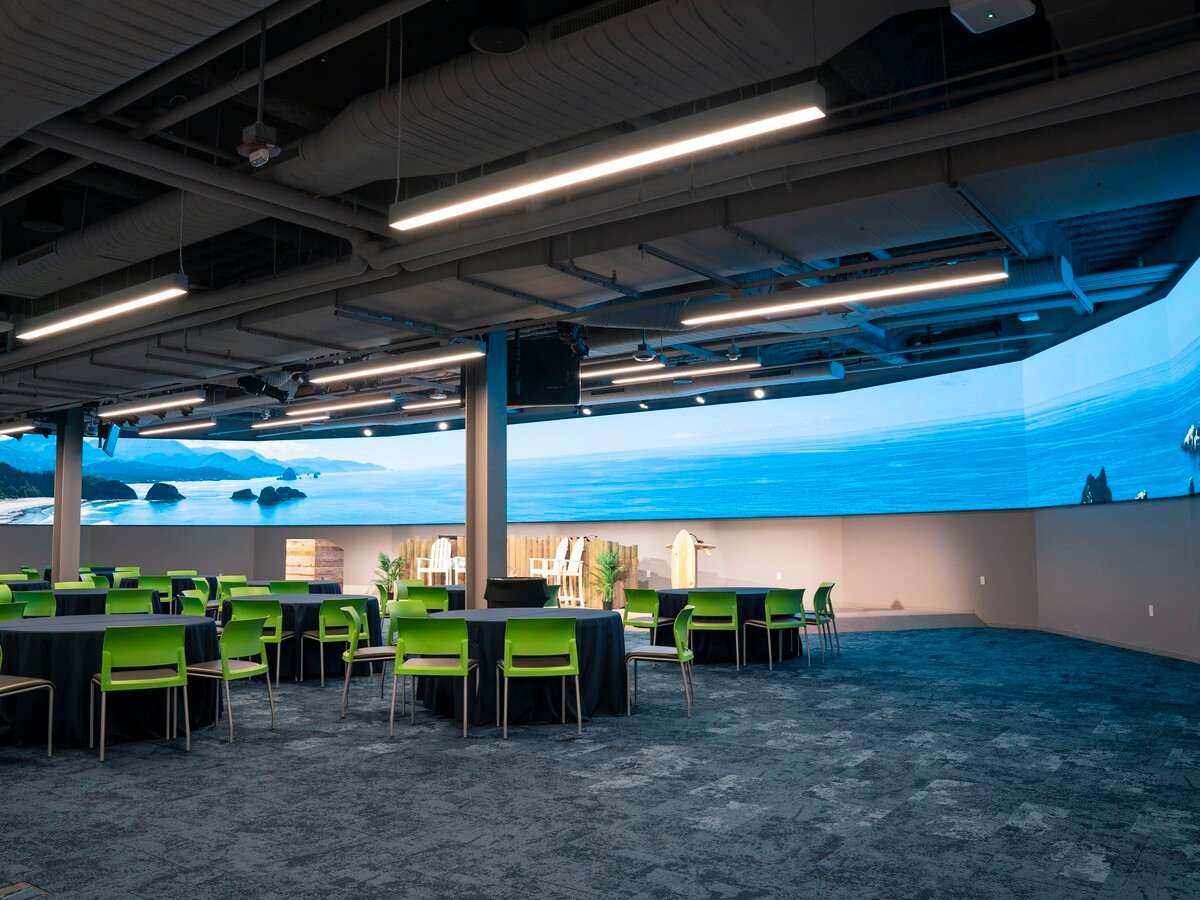 How can we help?
Connect with one of our audiovisual experts and start creating an unforgettable AV experience today!
Get In Touch