- Project Profile -
JSerra Catholic High School
Transforming the Total Campus Experience with Audiovisual Technologies
NOTE: In 2020 Digital Networks Group (DNG, An Avidex Company) was rebranded under the name of its parent company, Avidex. The consolidation of our brands allowed further integration and strengthening of our business processes, teams, and tools to better serve our customers across our various markets and nationwide footprint. Project Profiles and case studies may have been written under the DNG name, but will now reflect the Avidex brand.
JSerra standardizes and modernizes its entire campus, from interactive classrooms to digital media boards to support its athletic programs.
Project Summary
JSerra Catholic High School, located in San Juan Capistrano, CA partnered with Avidex to standardize and modernize their entire campus, from technology-driven interactive classrooms to campus-wide security and infrastructure solutions, and digital media boards to support their athletic programs.
Over the course of two years, Avidex assisted JSerra with the installation of Direct View LED (DvLED) scoreboards that have helped the school showcase the campus for existing and potential incoming students and families.
JSerra's first video display was installed on the outdoor multi-sport field. With an overall dimension of 25-feet wide x 30 feet high, this prominent LED media board supports athletic competitions such as football, soccer, rugby, and lacrosse. Most recently, Avidex installed a series of three LED media boards in JSerra's 2,000-seat Pavilion indoor gymnasium. The software package that supports both projects includes event scoring and serves up sponsorship playlists that rotate throughout each sporting contest.
JSerra's campus safety and security technology were also enhanced throughout campus - expanding from a few cameras to almost 100 cameras. The new system is supported by flexible and scalable software that allows cloud-based system access in addition to footage recording and image capture. JSerra's commitment to safety gives the students, staff, and parents peace of mind.
The Solution
JSerra's mission is "Excellence - personal and professional excellence in life." Throughout their long-standing relationship, JSerra has partnered with Avidex to enhance their education and campus experience and bring their vision of excellence to life in part through technology. Avidex continues to work closely with the JSerra team to fully understand their needs, challenges, goals, and their roadmap for the future to ensure current and future technology goals are met.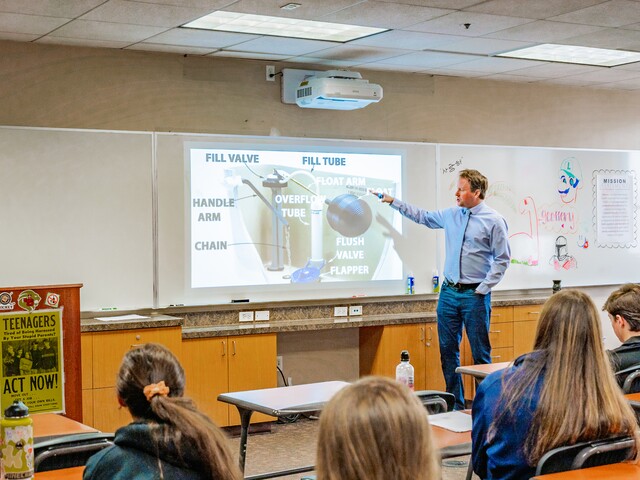 More Resources & Insights
See how JSerra is achieving success through their commitment to innovation and how Avidex is helping to support their vision of excellence.
How can we help?
Connect with one of our audiovisual experts and start creating an unforgettable AV experience today!
Get In Touch