- Project Profile -
MCKESSON
Displaying Their Advanced Medical Imaging Technologies Through A/V, Touch Panel Controls, Presentation Systems, and Live Streaming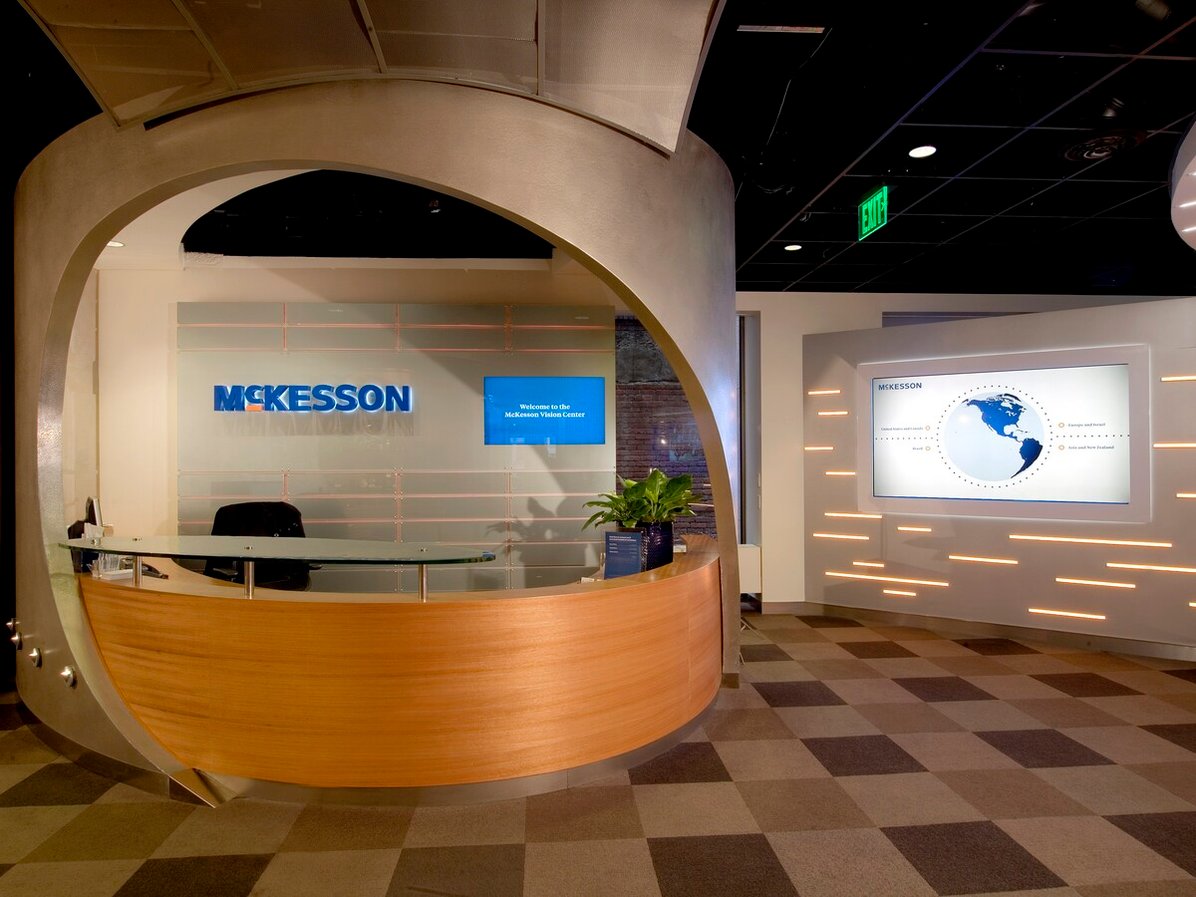 Displaying Advanced Medical Imaging Technologies Through A/V, Touch Panel Controls, Presentation Systems, and Live Streaming.
The McKesson World Wide Vision Center showcases their advanced medical imaging technologies and services to more than 2,000 healthcare professionals each year.
The Challenge
By 2014, the Vision Center was featuring more than 60 products on display. This resulted in disconnected presentations that varied in resolution. The gap between the technology on display, and the technology used to promote it undermined not just the quality but also the credibility of the Vision Center. McKesson asked Avidex to design a new AV system including an easy-to-use solution to allow the Vision Center presenter to control slideshows, lights, and audio as they walked from exhibit to exhibit. McKesson wanted an iPad as the main user interface that would communicate to a Crestron control system that acted as the brain for the whole system. Avidex and McKesson were challenged to come up with a solution to allow the iPad to control the content, as well as configure the content on the fly.
The Solution
Avidex worked directly with the McKesson Vision Center design team to develop an AV solution to help convey the McKesson healthcare story. The Vision Center iPad not only controls the slideshow for each location but can also change the content in the entire facility, on all of the Mac Mini's, to different slideshows based on the tour configuration (what type of customer is attending) with a push of a button.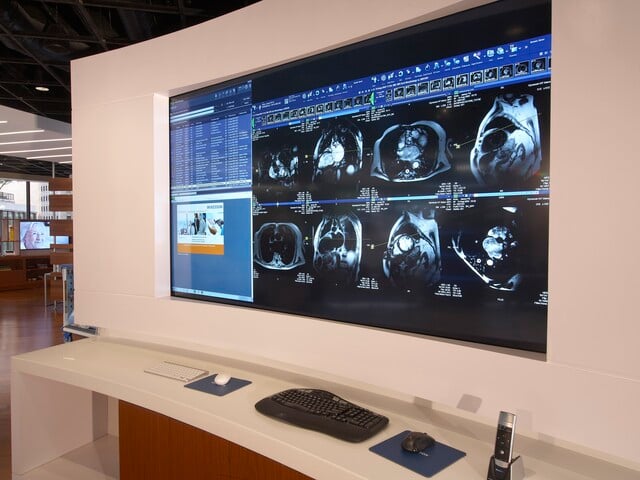 As the presenter moves to each exhibit location, they have the ability to start and stop content and interact with the audience for real-time question/answer dialog. The iPad talks to the Crestron control system, which in turn talks to a Mac Mini, which controls all of the other Mac Mini's to reconfigure their presentations. This solution allows all of the Mac Mini's to be put asleep at night and wake them in the morning on an adjustable schedule. Audio throughout the space is handled by a Biamp Tesira card frame system. As a presenter walks through space, audio can be activated for each location from the iPad. The presenter has the option of also using a microphone depending on how large or small the tour group. Lighting control also adjusts as you move through the Vision Center to highlight the area being discussed. Many displays are used throughout the facility including 55" NEC displays a Sharp 90", Planar 85" 4k displays, and finishes the tour with a curved Christie 4x6 Microtile wall with a surround sound system. The most important outcome is that the client's expectations were met.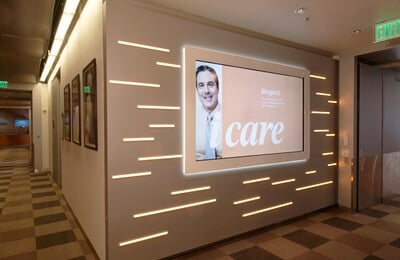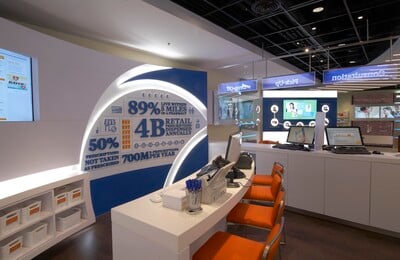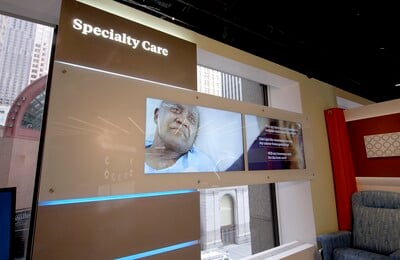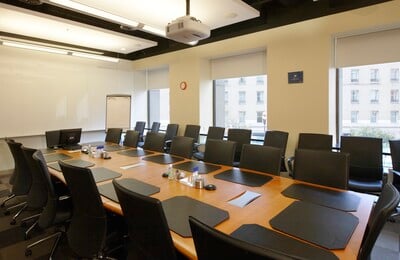 How can we help?
Connect with one of our audiovisual experts and start creating an unforgettable AV experience today!
Get In Touch