- Project Profile -
Orange Coast College Waterfront Campus
Transforming Maritime Training With Educational AV Solutions
Orange Coast College is a renowned two-year California community college that focuses on preparing students for both higher education and immediate career opportunities. Its Waterfront Campus offers specialized training programs for aspiring mariners.
Profile Summary
Orange Coast College (OCC) is a premier California community college widely recognized for its dedication to fostering student growth and success. It occupies a unique position in the educational landscape with a special focus on career readiness and transfer pathways for students to four-year institutions.
This profile highlights the groundbreaking transformation of OCC's Waterfront Campus, home to its esteemed Maritime Program. Designed to prepare students for immediate employment within the maritime industry, the program had always been robust. But to escalate their impact to a national and even international level, OCC embarked on a journey to upgrade their training technology infrastructure.
Through collaboration with Avidex, OCC introduced cutting-edge classroom solutions and a custom maritime bridge simulator that revolutionized their program. With these solutions, OCC offers a comprehensive and immersive learning experience while supporting its faculty with responsive teaching tools to compete among the best maritime training institutions in the nation.
We were looking to add a facility that really brought us into the 21st century for students. What the technology has done here for us has brought us into competition with other nationally recognized programs by bringing in simulation that's right inside our building. -Sarah Hirsch | Director, Orange Coast College Waterfront Campus
Orange Coast College Maritime Campus
The Orange Coast College Waterfront Campus is one of a kind, boasting a state-of-the art maritime training facility and a waterfront facility with boats ranging from 14 - 92 feet. The Waterfront Campus is home to programs including OCC's nationally recognized intercollegiate Crew teams, the School of Sailing and Seamanship - one of the largest community boating programs in the nation, an accredited certificate and associates degree program for Professional Mariners, and continuing education opportunities for career mariners.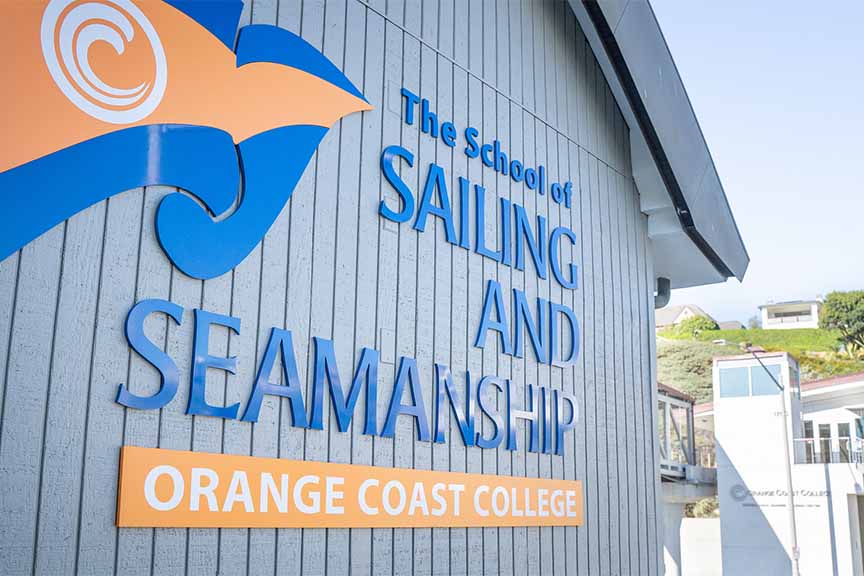 The Challenge:
The college aimed to modernize its Waterfront Campus with cutting-edge technology to compete with nationally recognized maritime programs. It was essential to introduce immersive, integrated learning experiences, make every space productive, and improve classroom interactions for instructors and students.
The Spaces
The updates focused on four environment types; classrooms, a technology lab, a simulator room, and a large conference room. While each space posed challenges, the solutions selected prioritized maximizing the space available to participants and user experience.
Accessibility is at the forefront of the classroom AV solutions. For content delivery, a 5k-lumen Panasonic projector was combined with an adjustable Draper screen to ensure visibility. Audio enhancements from Listen Technologies, QSC, and Shure introduced assisted listening accommodations through wireless microphones and in-ceiling speakers to support inclusivity. Instructors completely control the classroom's solutions via the Extron control panel integrated into the classroom's podium.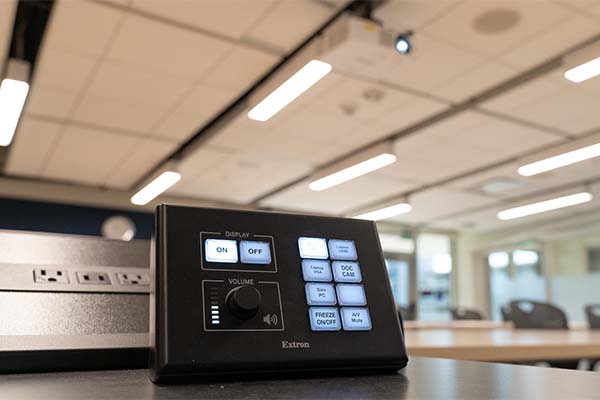 The centerpiece of the training program can be found in the bridge simulator, a room where students participate in immersive and customizable team-based maritime scenarios. Instructors can use the simulator to recreate specific situations across a chain of 65" NEC LCD screens. The control panel replicates that of a ship with displays for radar, charting, and other maritime tools synced with the simulation. A significant amount of technology is loaded into this tight space, with solutions from Extron, Middle Atlantic, and Surge X working in concert to create a feat of AV integration.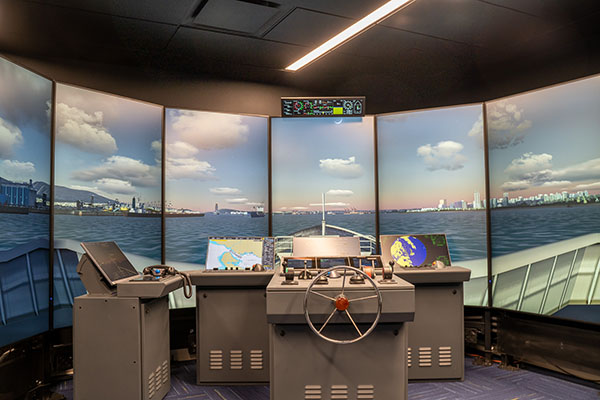 A conference room hosting an 86" LG display can seat twelve people for administration meetings or as a debriefing room for students and instructors. Receivers, speakers, and transmitters from Listen Technologies deliver sound clearly throughout the room while inconspicuous Extron connectivity solutions reliably join it all together.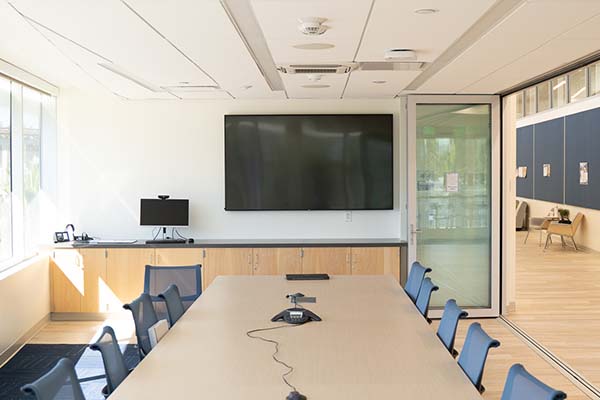 The lab offers hands-on training with individual workstations featuring a navigation window, chart platter, and control panel. For class exercises, instructors can push scenarios to workstations and guide lectures with a large display at the front of the room.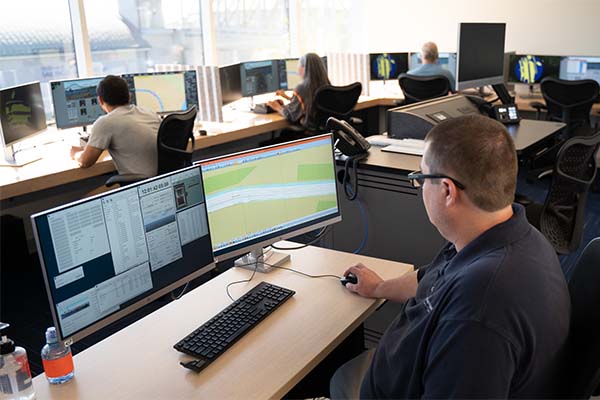 The Results:
In addition to its standout simulation technology in the bridge simulator room, OCC was able to incorporate scalable classroom AV solutions in its standard education experience. The AV transformation of OCC's Waterfront Campus has propelled the Maritime Program to new heights. The integration of advanced AV solutions across the campus has enhanced the teaching and learning experience, improved accessibility, and fostered engagement. The project has solidified OCC's position as a provider of world-class maritime education, benefiting faculty, staff, and students alike.
STUDENTS' RESPONSE TO AV UPGRADES
Alumni and current students enthusiastically agree that the state-of-the-art technology at the OCC Waterfront Campus has revolutionized their learning experience, surpassing anything they have ever encountered before. With access to the latest innovative tools and resources, students are empowered to seamlessly navigate the intricate world of maritime studies, equipping them with the necessary knowledge to achieve their professional aspirations.
Audiovisual Solutions Increase End-User's Satisfaction
The incorporation of state-of-the-art audiovisual solutions at the Waterfront campus has garnered immense praise. From faculty to students, and everyone in between, the extraordinary technology has been hailed as "easy to use," "wonderful," and "a big feat." The implementation of these solutions has significantly elevated the overall work environment, fostering efficiency among all users.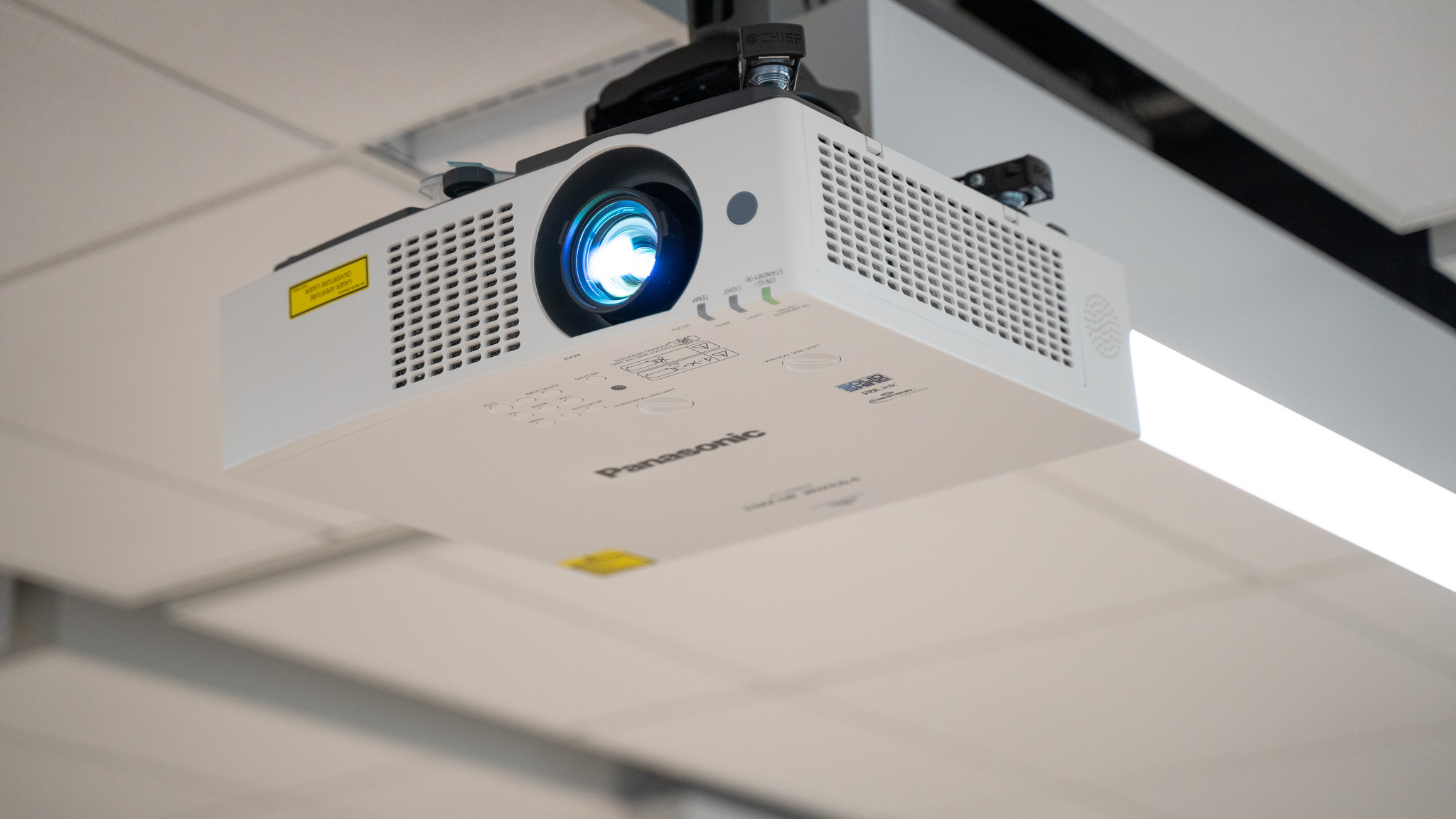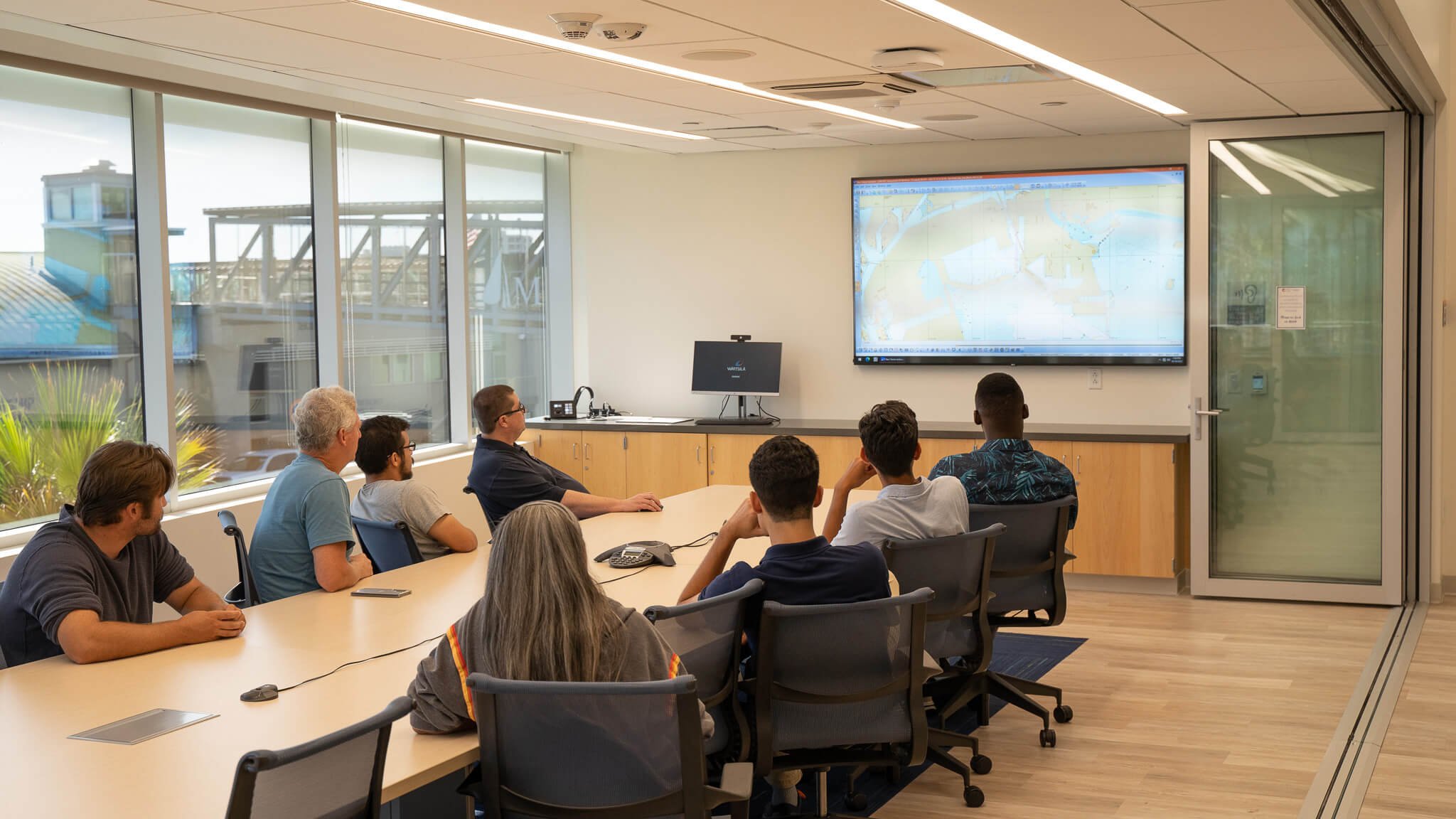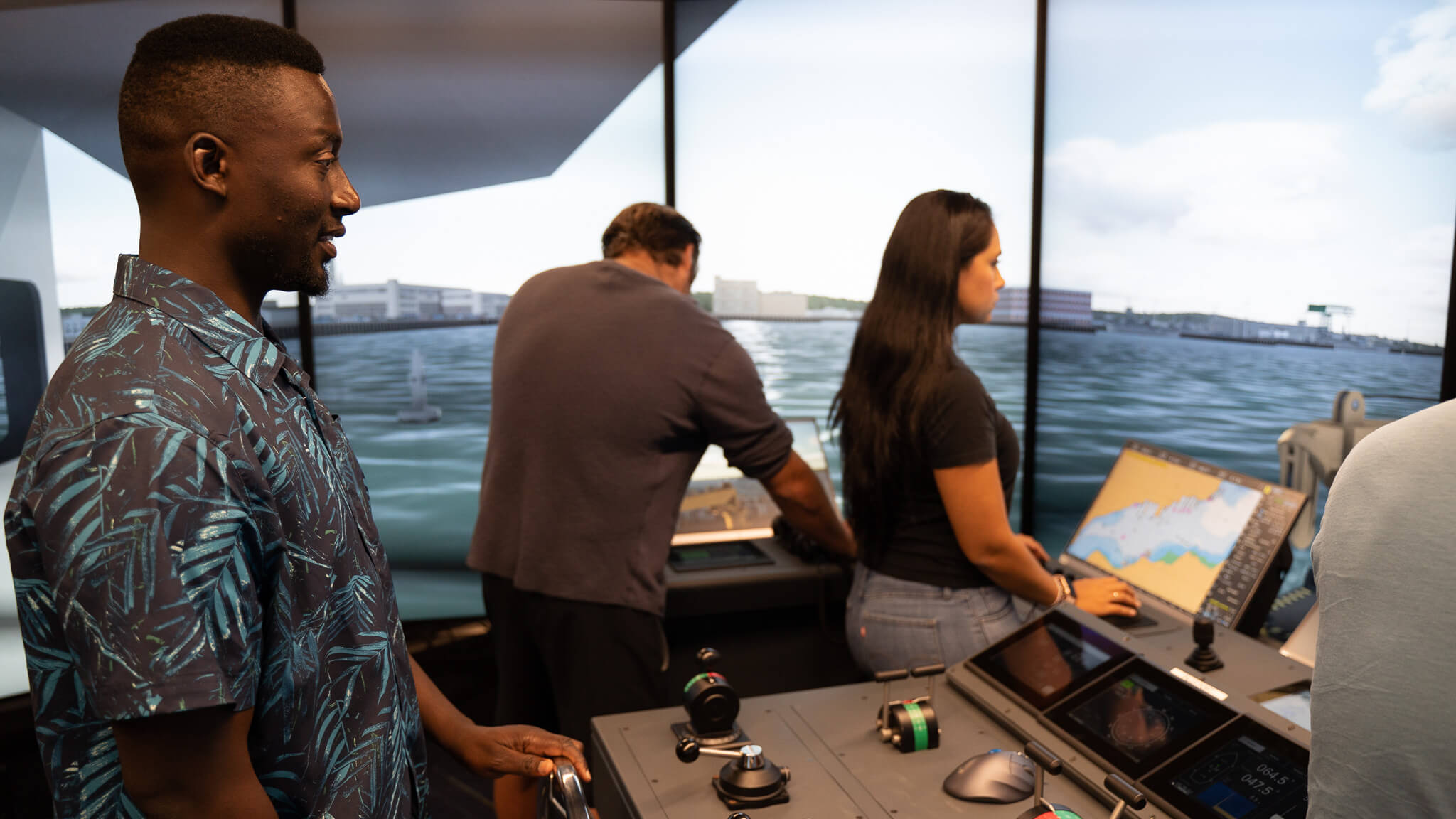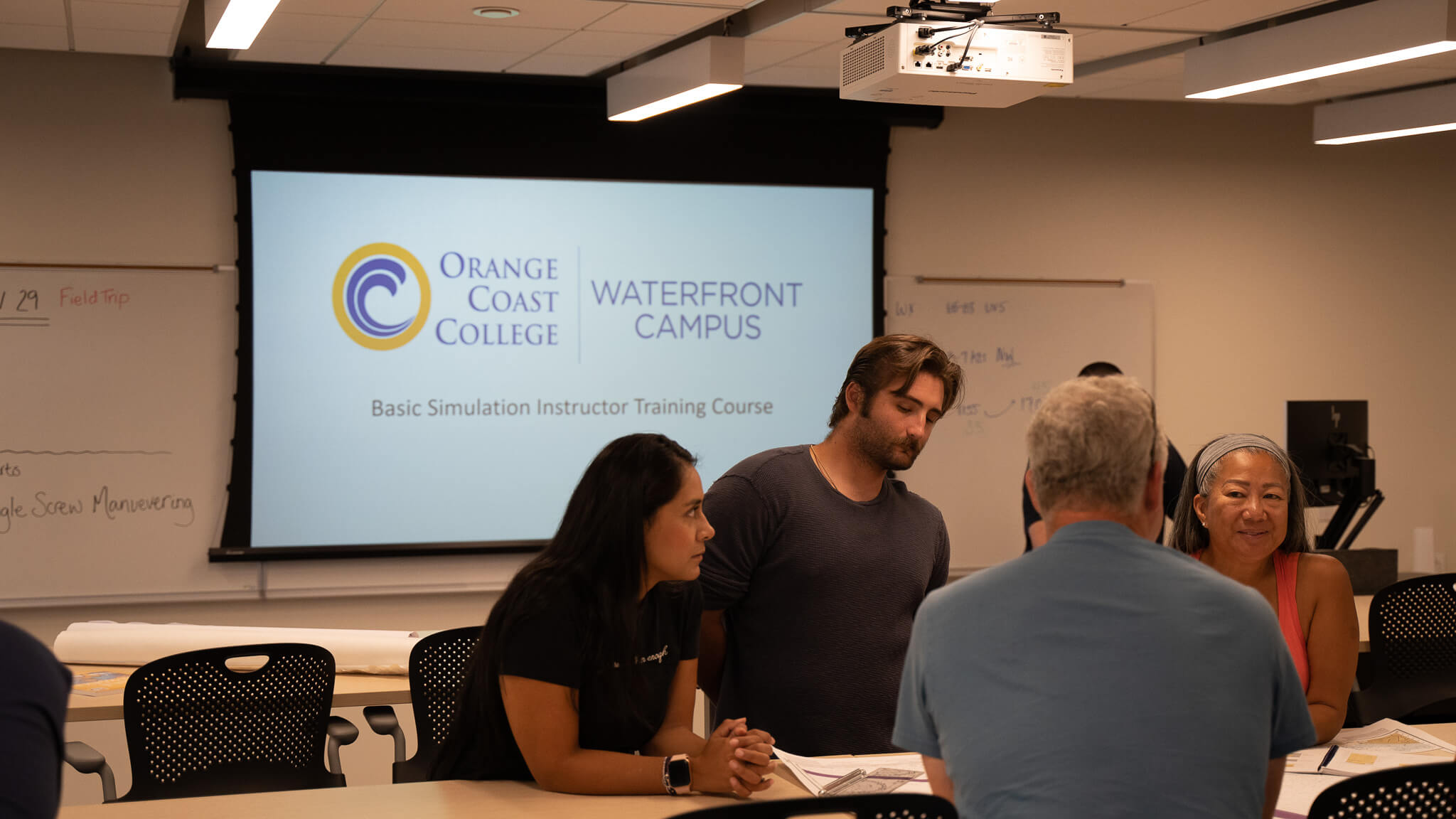 We were working with Avidex throughout the project to make sure that everyone was on the same page about what we really needed to put in here so that we didn't have to look back and wish we had set ourselves up differently...It was a big feat and I really think we got there. - Sarah Hirsch | Director, Orange Coast College Waterfront Campus
About Orange Coast College
Orange Coast College's 164-acre campus is located in Costa Mesa just minutes from Southern California's beautiful beaches. OCC features exceptional facilities and the latest in technology and offers more than 135 academic and career programs, including one of the nation's largest and most acclaimed public nautical programs. Nearly half the students on campus are enrolled in one of OCC's Career and Technical Education programs and enrollment averages around 22,000 students each semester.
OCC consistently ranks as one of the top colleges in the state – and the top college in Orange County - for the number of students it transfers to the University of California and California State University systems. Additionally, many OCC students go on to transfer to private colleges and universities within California and across the nation.
Part of the Coast Community College District, OCC offers fall, winter, spring, and summer classes and is fully accredited by the Western Association of Schools and Colleges.
Visit orangecoastcollege.edu to learn more.
How can we help?
Connect with one of our audiovisual experts and start creating an unforgettable AV experience today!
Get In Touch