- Project Profile -
CISCO
Designing an Executive Briefing Center to Showcase its Products and Services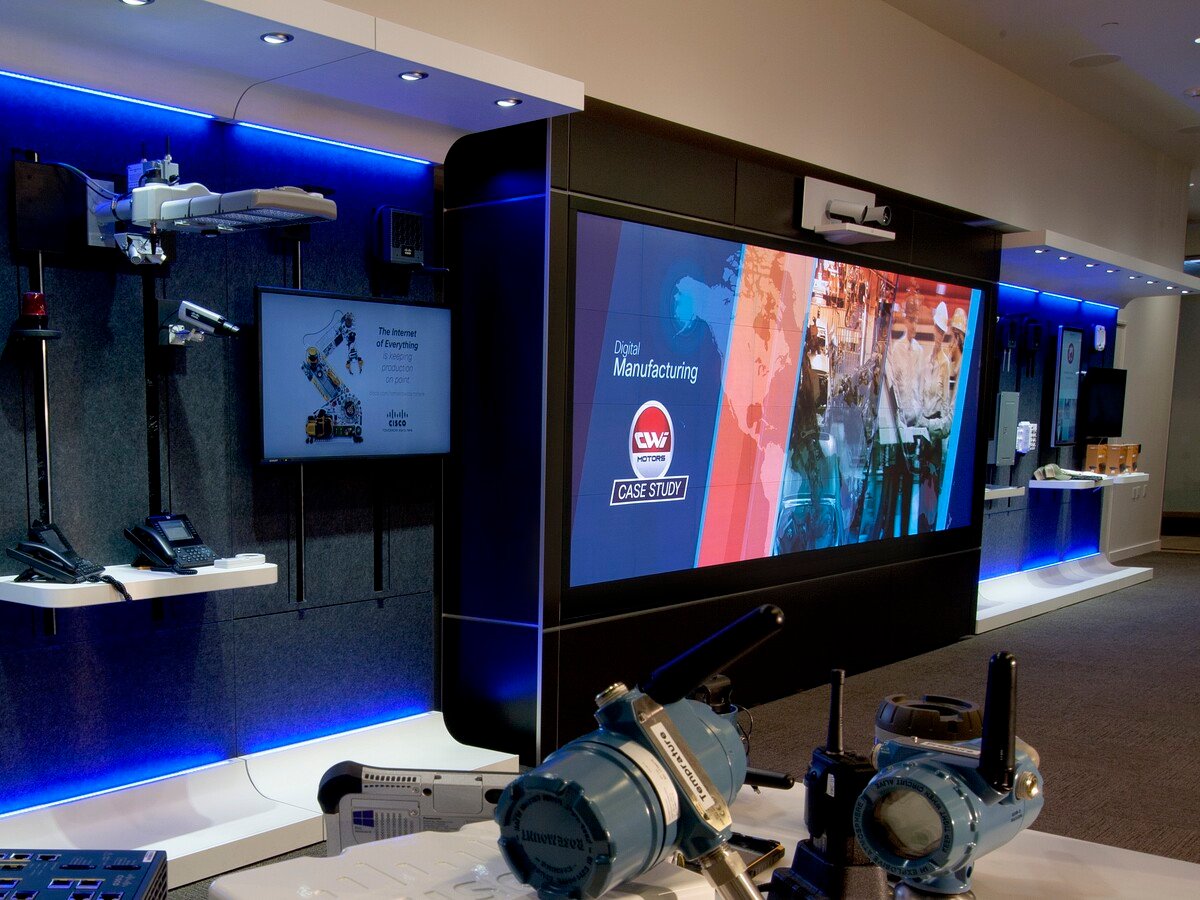 Designing an Executive Briefing Center to Showcase its Products and Services
Cisco Systems, operating world-wide, is best known for developing, manufacturing, and selling networking hardware, software, telecommunications equipment, and other high-technology services and products.
The Challenge
Cisco Systems asked Avidex for an Executive Briefing Center to act as the company's premier showcase for its products and services. They needed a Center that would be utilized by executives from the world's largest companies and government agencies, who would be visiting the Center every year.
The Solution
The Executive Briefing Center consists of nineteen conference rooms that arranged around a glass-enclosed circular demonstration core. Fundamental to this core are nine display clusters with different size display images in various arrangements. The Executive Briefing Center is met with a large multi-purpose room located in the corner of the Center that serves as a dining area or large meeting room.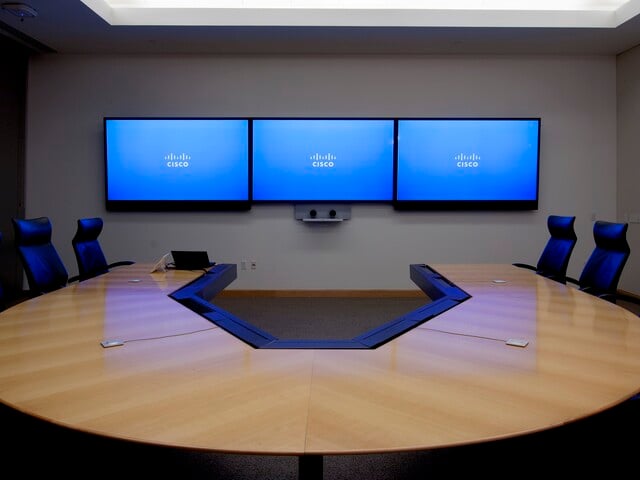 "After a challenging six months that called for an intense, compressed schedule, Avidex's unrelenting efforts yielded an absolute masterpiece."
Scott A. Brown | Vice President of World Wide Sales, Cisco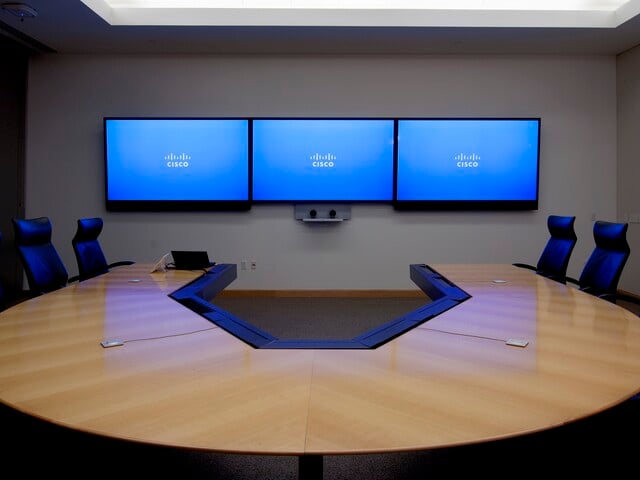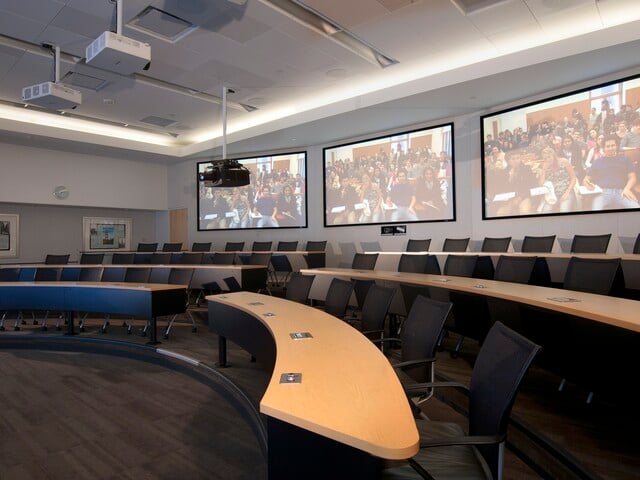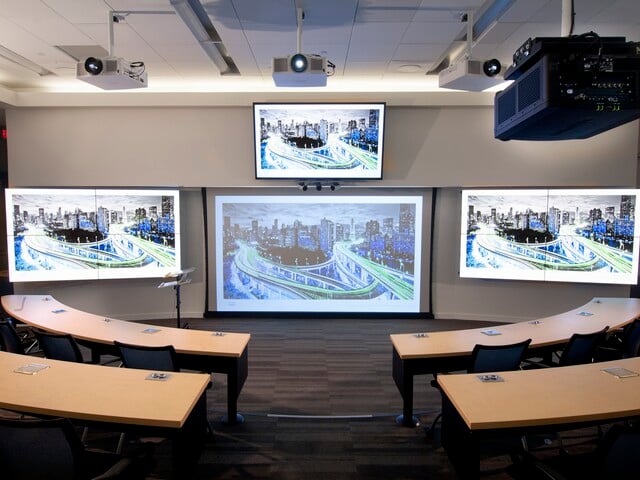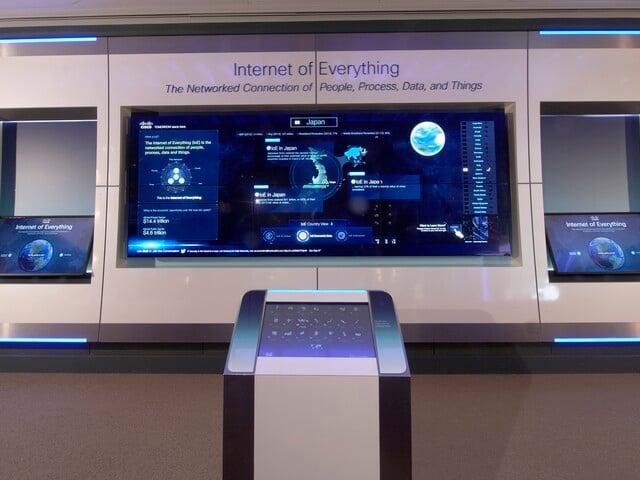 How can we help?
Connect with one of our audiovisual experts and start creating an unforgettable AV experience today!
Get In Touch