Outdoor Digital Signage
Avidex offers marquees and other display solutions to weather any storm.
Durable Outdoor Signage System Integration
Reach beyond the front door and captivate your audience with your message. Outdoor and window digital signage displays allow for exceptional, consistent content delivery and 24/7 performance.
OUTDOOR MARQUEES
Welcome visitors, promote events and fundraisers, or quickly broadcast emergency information with outdoor LED displays. These rugged, all-weather outdoor all-in-one solutions allow school districts, businesses, and other organizations to control multiple displays at once with cloud-based content management.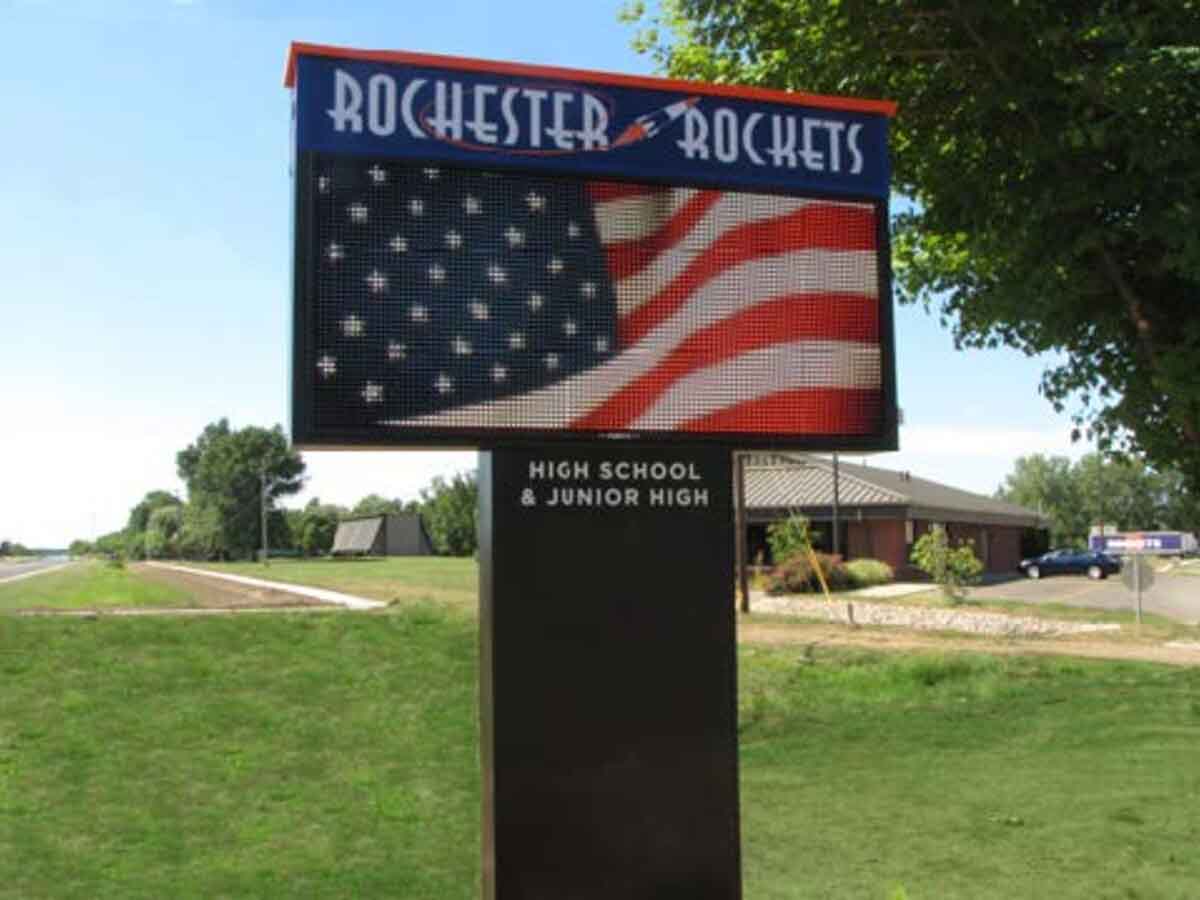 Athletic Media Boards
Advance your athletic program and engage students, staff, and the community with dynamic digital displays. Broadcast athletic contest scores in real-time, showcase student achievement and create revenue-generating advertising opportunities with these convenient and easy-to-manage displays.
The scoreboard is the visual centerpiece in any sports venue and functions on an entertainment and information level. Dynamic scoreboard applications including end boards and center-hung installations deliver high-resolution live-action replays demanded by fans.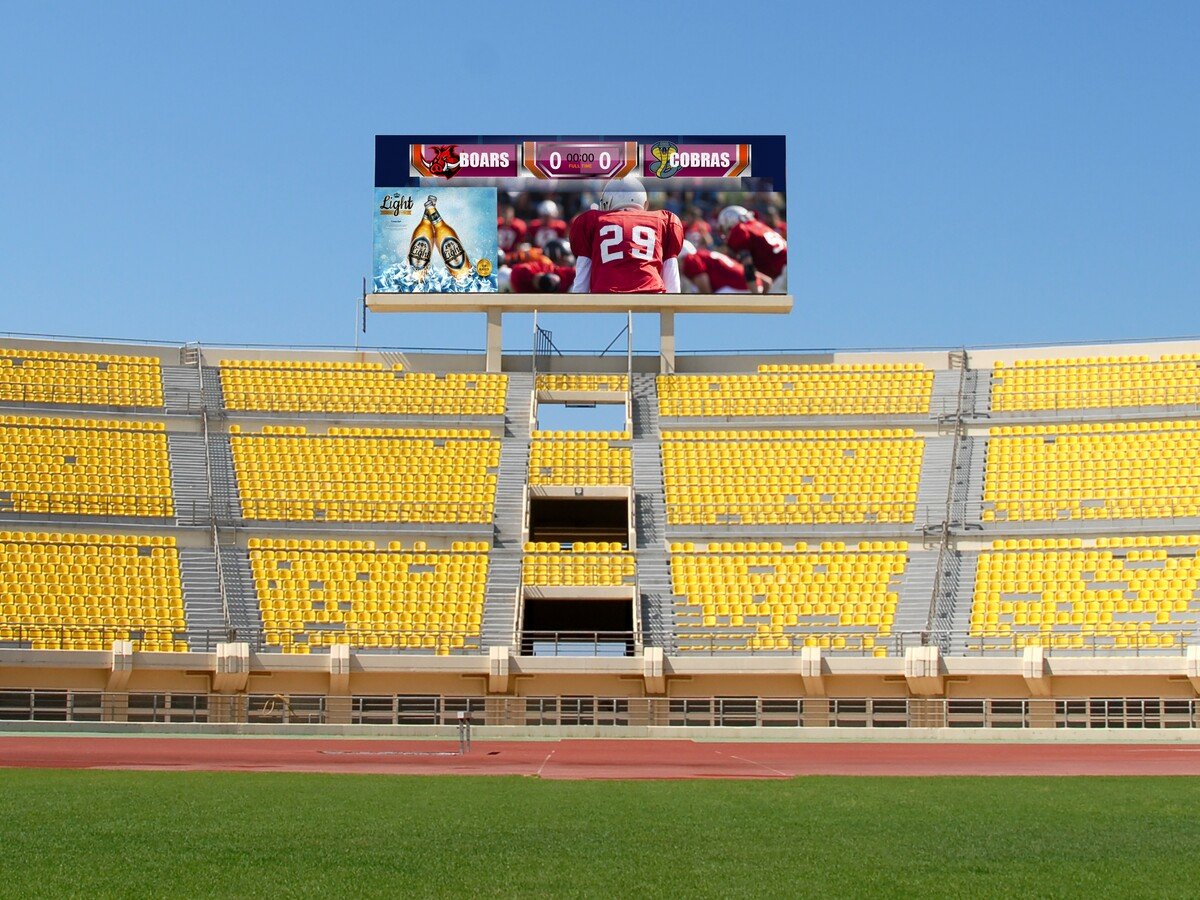 vertical standout displays
Outdoor standout displays elevate outdoor advertising with their bold and engaging content delivery, making any business stand out from the crowd or providing outdoor wayfinding for sprawling campuses.
Specially designed and engineered to weather all outdoor elements with protective glass and IP56 certification
High brightness delivers excellent legibility and visibility, even in bright sunlight
Built-in dimming sensors automatically adjust to optimize visibility for day or night
Operationally efficient
Built-in operating systems with easy-to-manage content management
How can we help?
Connect with one of our audiovisual experts and start creating an unforgettable AV experience today!
Get In Touch